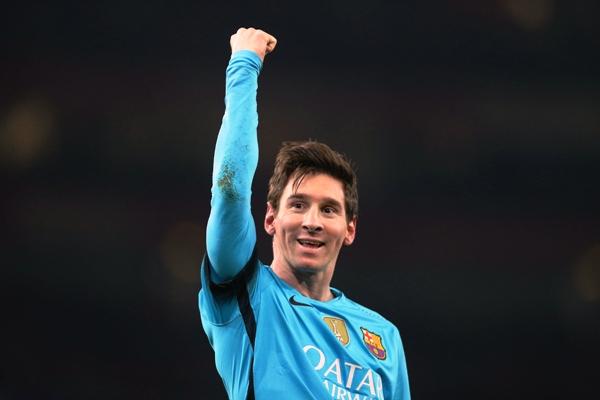 IMAGE: Lionel Messi of Barcelona celebrates. Photograph: Paul Gilham/Getty Images.
Barcelona talisman Lionel Messi still remains the world's highest earning footballer with an annual income of 74 million euros, according to a leading French football-based magazine.
The Argentine international pipped Cristiano Ronaldo (67.4m euros) by grossing nine more million euros last year.
Meanwhile, Brazilian star Neymar was third in the list as the top three stayed unchanged for the third year running.
The calculations were based on players' pre-tax salaries, sponsorship revenues and various bonuses.
Despite his sacking from Chelsea in December, Jose Mourinho was the highest earning coach on 24 million euros, with Pep Guardiola and Fabio Capello rounding out the top three.