Tennis star Serena outfoxes phone thief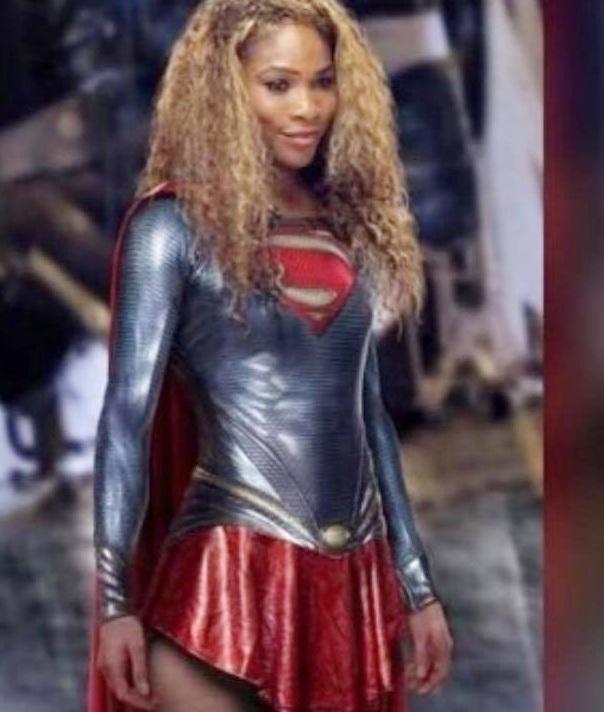 IMAGE: Tennis star Serena Williams poses in a Supergirl suit. Photograph: Facebook
The 21 time Grand Slam winner Serena Williams chased down a man, who stole her phone while dining at a restaurant, and even shared the empowering story.
The 34-year-old tennis star described her adventure on Facebook and even posted a picture of her wearing a 'Supergirl' outfit.
In her post, Williams said that she was dining at a Chinese restaurant, when 'something (I have now dubbed it my SUPERHERO sense) told me to watch' the guy standing next to her.
She added, "My phone was sitting in the chair but I just didn't feel right."
The guy grabbed her phone and swiftly left. When she looked at the chair, her phone was gone and she shouted, "Oh my god! That dude took my phone!"
She jumped and ran out of the restaurant to chase the man down and was upon him in a flash.
After catching the man who ran away with her phone, Williams kindly asked him if he 'accidentally' took the wrong phone, to which, the man said, "Gosh you know what I did! It was so confusing in there. I must have grabbed the wrong phone."
When the 'proud' tennis star got back into the restaurant, she received a standing ovation.
"It was a win for the ladies! Just because you are a lady, don't be afraid to step up to any challenge and not be a victim but a hero!" she added.