Sushil Kumar fades, Bajrang Punia rises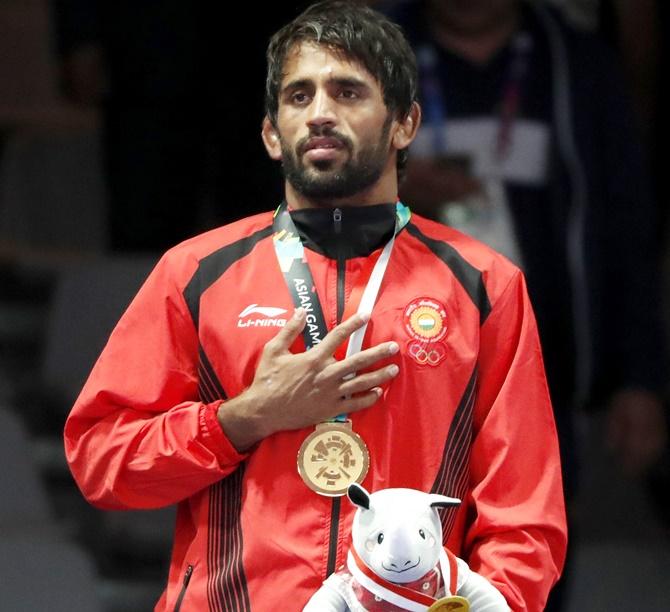 Two-time Olympic medallist Sushil Kumar faded on a day when Bajrang Punia emerged as the new poster boy of Indian wrestling after claiming the country's first gold at the 18th Asian Games in Jakarta on Sunday.
Kumar has been the face of Indian wrestling since winning the 66kg freestyle bronze in the 2008 Beijing Olympics, which he improved to silver in London four years later.
The 35-year-old won his third Commonwealth Games gold in Gold Coast earlier this year but has not been the same force.
A further confirmation came on Sunday when he went down to Bahrain's Adam Batirov 5-3 in the 74kg qualification round at the Jakarta Convention Centre.
Kumar admitted to being shocked but denied his age or ability had anything to do with the loss.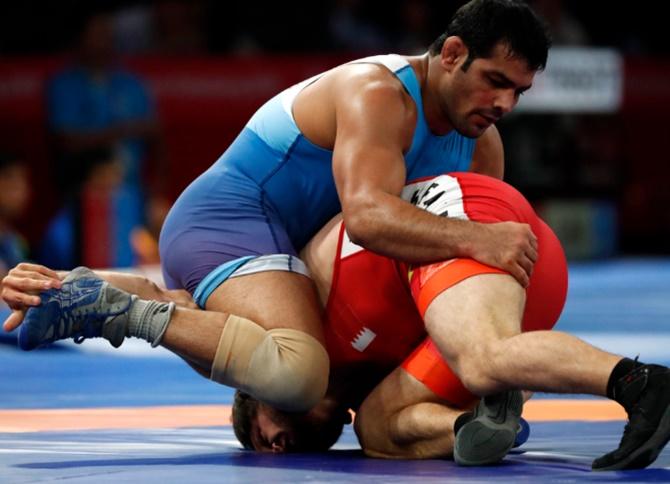 "I don't think I lacked the stamina. I would not have lasted the bout had that been the case," he told reporters.
"I'm not tired either. The day I get tired I will tell you," he added.
Kumar's struggle was in stark contrast to Punia's surge as the 24-year-old chalked up 13-4, 12-4, 10-4, 11-3 victories to bulldoze his way into the 65kg final.
Daichi Takatani, despite conceding a 6-0 lead early, prevented another lop-sided bout but Punia eventually prevailed 11-8 to continue his strong run of form this year.
"(Mentor) Yogeshwar Dutt won the gold in Incheon four years ago and he told me I should do it here. I'm happy I could fulfil that target," the Haryana wrestler said after adding another gold to his Commonwealth Games victory in Gold Coast.
"I consider it an important achievement. It gives me the belief that I can be a contender for Olympic medals and I'm already preparing for Tokyo Games."
Punia's recent form is often attributed to his new-found seriousness about the sport but the grappler differed.
"They said I'm not serious. Well, they'll say whatever they want. I never really bothered about them. I mind my business, train hard and focus on wrestling," he said.
"I haven't changed, maybe people's perception about me has changed... I'm the same guy, who loves to dance whenever there's an opportunity," he added with a smile, having just given himself another reason to shake a leg.
Mongolia too collected their first gold of the Games from freestyle wrestling with Erdenebat Bekhbayar beating North Korean Kang Kum-song 8-2 in the 57kg final.
Bekhbayar was economical with moves but effective with manoeuvres. The 26-year-old pushed Kang to the edge of the ring and then pulled off a five-point throw in the first point-scoring move of the bout and never looked back.