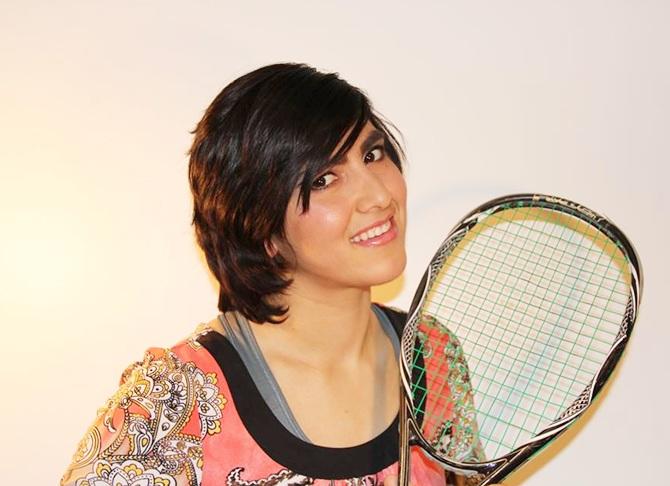 Maria Toorpakai Wazir. Photograph Courtesy: Facebook
South Waziristan, in north-west Pakistan, is regarded as the home of the Taliban. Forget playing any sport, but girls here rarely go to school.
Under such circumstances, how does a girl realise her dream to be a sportsperson.
Guess, the only way out is to do what Maria Toorpakai Wazir did.
She disguised as a boy, cut her hair and got rid of her girly clothes. In the months that followed she won a wrestling competition.
What followed was a journey that made her Pakistan's No 1 squash player.
Despite hailing from a family comes in the ultra-conservative Pashtun society, Maria was encouraged by her father, Shamsul Qayyum Wazir. One of the tribal elders, he has always been a strong advocate for equal rights for men and women.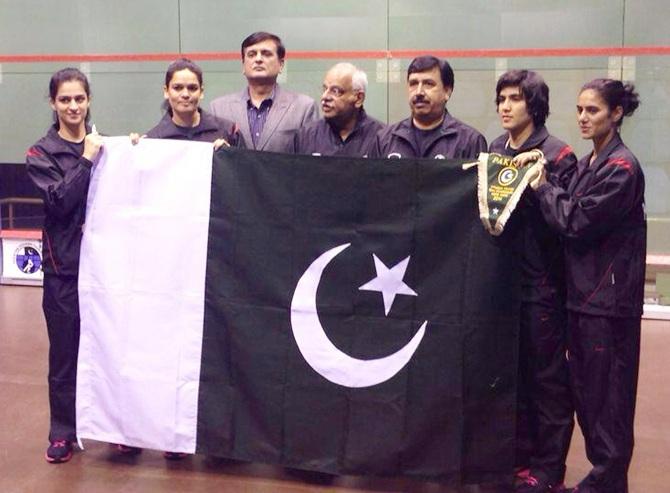 Maria Toorpakai Wazir, second right, with Pakistan team. Photograph Courtesy: Facebook
The 23-year-old Maria, currently ranked 49 in the world, received death threats after winning some big squash tournaments and had to practice in her bedroom at home. But she persevered and her determination paid off.
A year after turning professions she was nominated for 'Best Player of the Year Award' in 2007 and '09 by the WSA (Women International Squash Player Association) and WSF (World Squash Federation).
Pakistan's the president, General Pervez Musharraf, honoured her with the 'Salam Pakistan Youth Award' in recognition of outstanding performance in the field of sport in 2007.
Maria believes, 'You only live once, but if you do it right, once is enough.'
In those troublesome times she emailed squash schools around the world, eventually getting a reply from Canadian squash legend Jonathon Power.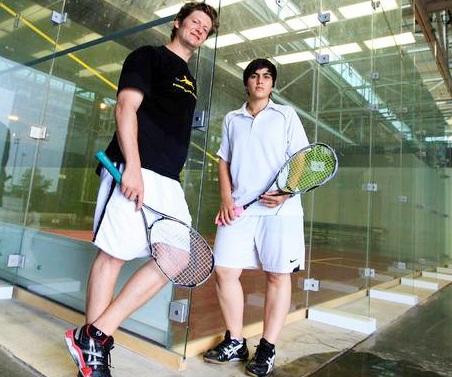 Maria Toorpakai Wazir with Jonathon Power. Photograph Courtesy: Facebook
Now living in Toronto, Canada, she trains at the PowerSquashAcademy, run by Power.
Maria was due to participate in the Glasgow Commonwealth Games 2014 but, unfortunately, could not allegedly because of differences between two sports associations in Pakistan.
Nevertheless, she remains positive as ever as she seeks a higher ranking and better days for her country.
'Sports,' she declares, 'will change the history of Pakistan.'