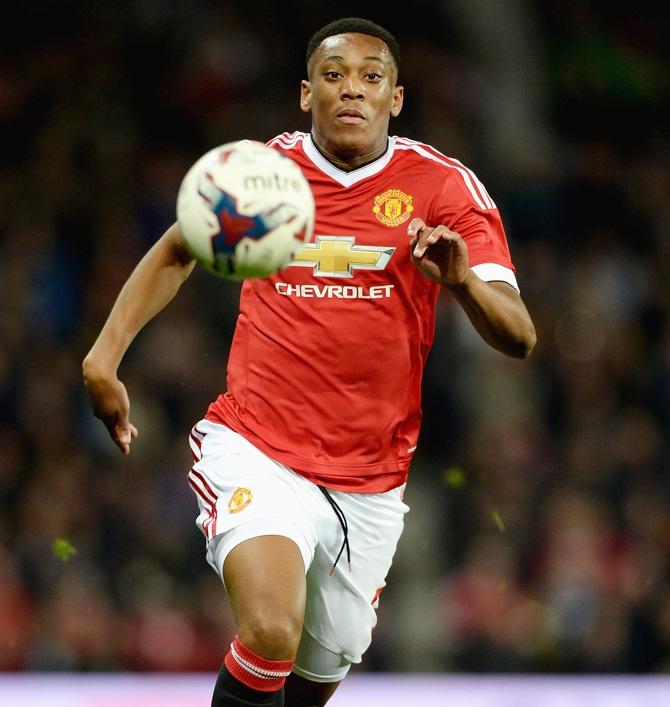 Manchester United's Anthony Martial in action. Photograph: Gareth Copley/Getty Images
Having set one record as football's most expensive teenager, Manchester United's recent signing Anthony Martial has another one in sight.
Eyebrows were raised when United paid Monaco £36.3 million ($55.15 million)for the 19-year-old last month and when it was revealed that the fee could eventually rise as high as £58.8 million.
Manchester United skipper Wayne Rooney has lauded teammate Anthony Martial, saying that the new appointee will provide his club with some magical moments and will turn out to be a big player in the future.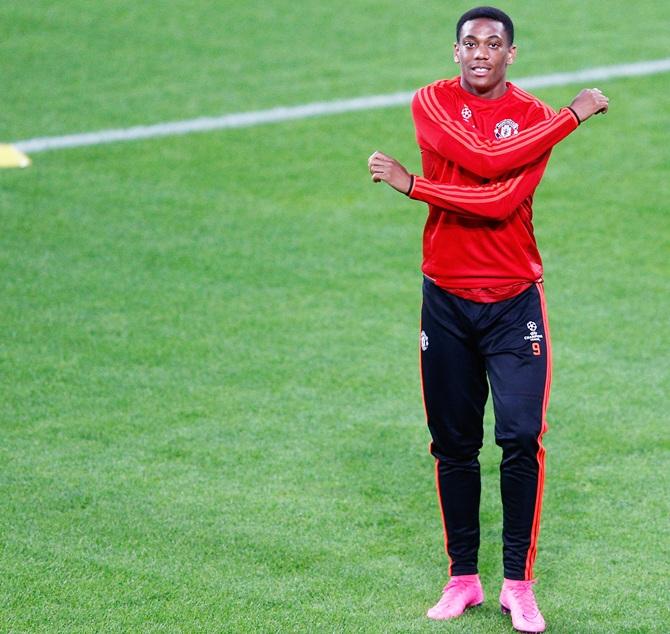 Manchester United's Anthony Martial during training session. Photograph: Dean Mouhtaropoulos/Getty Images
The 29-year-old said that Martial, who became world's most expensive football teenager after joining United, is a young man who has made an incredible start.
Supporters have already been won over, however, by his three goals against Liverpool and Southampton, followed by another as a substitute in the League Cup tie against IpswichTown.
After United's manager Louis Van Gaal denied talking about Premier league title talks, Rooney also said that it is too early to talk about this as there are many more games to be played.
Earlier, Martial had helped Rooney by setting him up for the 'knee in' that ended his Premier League drought.