American tennis legend John McEnroe has hailed Novak Djokovic as one of the greats of all time after the Serb again claimed the year-end world number one spot with a victory at the ATP Tour Finals on Friday.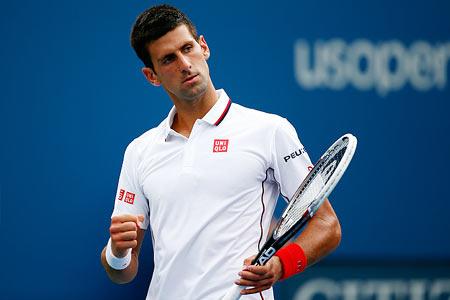 Fellow seven-time grand slam winner McEnroe paid his tribute before Djokovic demolished Tomas Berdych 6-2, 6-2 at the O2 Arena, not just roaring into Saturday's semi-finals but also sealing the world's top spot for the third time in four seasons.
The achievement represents a period of consistent excellence not matched since Roger Federer was honoured five times in six seasons between 2004 and 2009, Sport24 reported.
Djokovic becomes only the seventh player in the game's history to have achieved the milestone three times, following Pete Sampras (6), Jimmy Connors and Roger Federer (5), Ivan Lendl and McEnroe (4) and Rafael Nadal (3).
Reminded of his own experience of breaking into the duopoly of Connors and Bjorn Borg in the late 1970s, McEnroe reckoned Djokovic had done an incredible job by now being mentioned in the same breath as Federer and Nadal.
McEnroe said that that shows him that Djokovic has become one of the greats of all time, adding that the Serb is going to be there a couple more years. He said that the world number one looks so rock solid, it's incredible.
McEnroe said that if Nadal is not healthy, that might open the door for Djokovic to win the French Open, the one grand slam to elude him. He added that the greatest players that ever lived are Federer, Nadal, his idol Rod Laver and Pete Sampras.
The American legend said that he wouldn't put Djokovic there yet but in the top 10 and maybe the Serb is moving higher as each minute goes by. He added that the good news is that Djokovic is getting better.
Photograph: Julian Finney/Getty Images