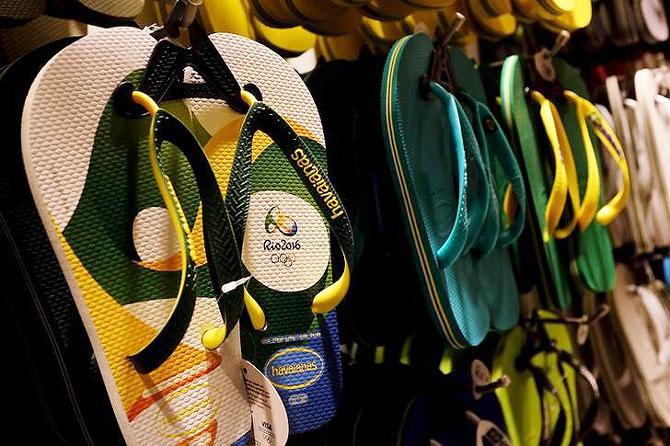 The mayor of Rio de Janeiro on Tuesday regretted the assault by street criminals of an Australian athlete over the weekend but said that security would be stronger in the city by the time the Olympics begin on August 5.
Speaking to reporters about the city's finances and security preparations ahead of the games, Mayor Eduardo Paes said Rio would be safe during the Olympics because of reinforced security that involves 85,000 police and soldiers.
Earlier on Wednesday, the Australian Olympic Committee called on Rio to ramp up security after a Paralympic sailor and team official were robbed at gunpoint.
Image: The official logo of the Rio summer Olympic 2016 games is seen on a pair of flip flops at a shop in Sao Paulo
Photograph: Nacho Doce/Reuters