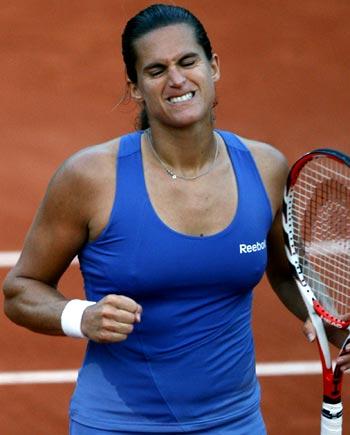 Twice Grand Slam winner Amelie Mauresmo has put an end to her season and is considering calling it quits for good, the Frenchwoman said on Thursday.
"Since I came back from the US Open, I have been trying to practice but I did not find the desire to get back to competition," the world number 20 said on her website.
"I do not want to rush things," added former world number one Mauresmo.
"I still give myself some time before making a decision regarding the remainder of my career."
Mauresmo, 30, topped the WTA rankings in September 2004, and clinched her two Grand Slam titles in 2006 when she won the Australian Open and Wimbledon.
She has collected 25 WTA singles titles since turning professional in 1993.
Mauresmo has not played competitive tennis since losing to Canada's Aleksandra Wozniak in the second round of the US Open.