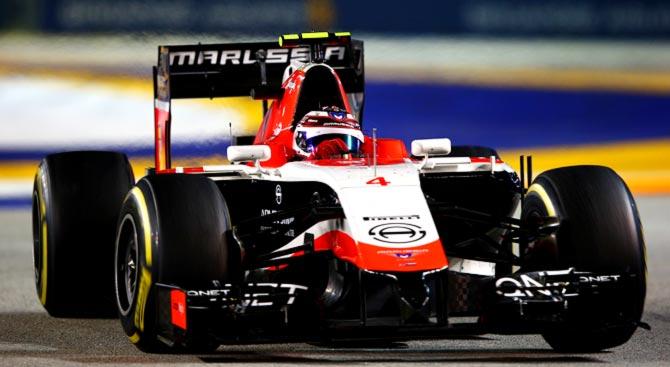 Max Chilton of Marussia. Photograph: Mark Thompson/Getty Images
Caterham urged Formula One fans to dip into their pockets for funds to keep the stricken team on the road on Friday while rivals Marussia went out of business after the agony of administration.

One a day of domination by Mercedes title rivals Nico Rosberg and Lewis Hamilton in Brazilian Grand Prix practice, the parlous finances of those at the slower end of the grid again provided a big talking point.

Marussia and Caterham are absent at Interlagos after going into administration last month and the former will not be seen again after losing a race against time to find new investors and stay in business.

Administrators FRP Advisory said the team has ceased trading with some 200 staff at the factory in central England informed at an emotional lunchtime meeting they are being made redundant.

A statement added the closure is due to the team having "no sustainable operational or financial structure in place to maintain the group as a going concern".

The news left British driver Max Chilton out of a job, a predicament that bears no comparison to that of his French team mate Jules Bianchi who is still fighting for his life in a Japanese hospital after an horrific crash last month.

Mercedes motorsport head Toto Wolff, whose team are among the wealthiest, regretted the exit of "a good group of people, real racers".

Marussia were ninth overall before being forced off the road by financial woes and would have been in line for a substantial increase in revenues in 2015 had they been able to keep going.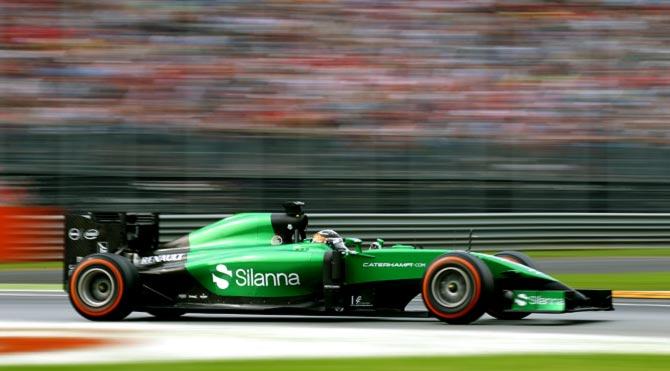 Kamui Kobayashi of Caterham. Photograph: Bryn Lennon/Getty Images
Caterham, languishing at the foot of the championship standings before they also ran out of money, refused to give up the ghost and resorted instead to a crowd-funding initiative to try and raise enough to get them to the final race of the season in Abu Dhabi.

Administrators said they are aiming to raise 2.35 million pounds ($3.72 million) from supporters and companies.

"If we don't hit the target by next Friday, obviously the pledged funds will be returned," said Finbarr O'Connell, the administrator representing Smith & Williamson.

"Right now we are hopeful for the future of the team and we are confident the team showing the world it can race again will lead to a bright future under a new owner on a proper financial footing."

Others questioned whether they could raise the sum in time, even by offering for sale bits of old cars and a 45,000 pounds corporate hospitality package to the Abu Dhabi race.

By Friday afternoon, the website (www.crowdcube.com/caterham) was showing donations amounting to 180,402 pounds.