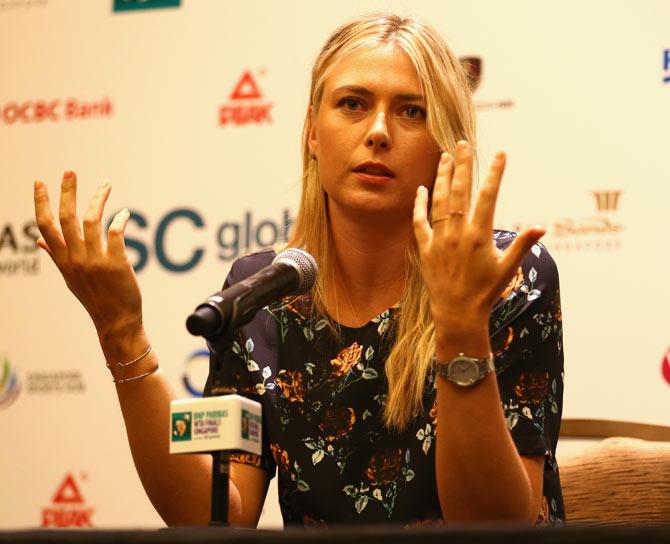 Maria Sharapova will appeal a two-year ban for doping imposed by the International Tennis Federation on Wednesday, she said on her Facebook page.

"The ITF spent tremendous amounts of time and resources trying to prove I intentionally violated the anti-doping rules and the tribunal concluded I did not," she wrote.
"You need to know that the ITF asked the tribunal to suspend me for four years -- the required suspension for an intentional violation -- and the tribunal rejected the ITF's position.

"While the tribunal concluded correctly that I did not intentionally violate the anti-doping rules, I cannot accept an unfairly harsh two-year suspension," the Russian added.
The former world number one was given a two-year ban by the International Tennis Federation (ITF) following her positive test for the banned drug meldonium at this year's Australian Open.

In a statement the ITF said the 29-year-old five-times Grand Slam champion's ban would be backdated to January 26 this year, meaning her results and prize money from the Australian Open, where she reached the quarter-finals, would be cancelled out.
Meldonium was added to WADA's list of banned substances at the start of the year after evidence that it boosted blood flow and enhanced athletic performance.
Sharapova's career now hangs in the balance.

Unless her ban is reduced she will not be eligible to play until after the 2018 Australian Open when she would be 30.
Photograph: Clive Brunskill/Getty Images