Simply being back on the tennis court felt like a victory for Mardy Fish, on Sunday, after the American returned to action following a lengthy recovery from a heart condition.
-Indian Wells: Djokovic, Murray battle through
-Sharapova, Radwanska advance at Indian Wells
The fact that he was able to fight back from a break down in the third set to seal a 6-3, 3-6, 6-4 win against compatriot Bobby Reynolds at the BNP Paribas Open was double cause for celebration.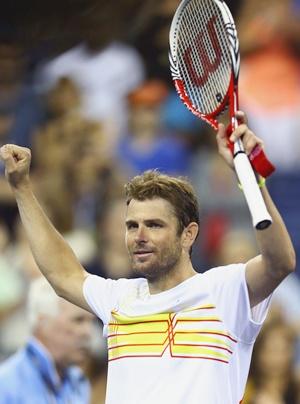 Trailing 2-4 in the decisive set, the 31-year-old Fish won the last four games to book his place in the third round against either compatriot James Blake or eighth-seeded Frenchman Jo-Wilfried Tsonga.
"It's been a tough few months, for sure," said Fish, who was embraced at the net by qualifier Reynolds at the IndianWellsTennisGarden after the match.
"You sort of feel like it was a win just to get back out there. There are a lot of people that have dealt with what I've dealt with and not come back," he told reporters.
"It's nice to just play, first and foremost, and then you get out there and you want to win. I certainly didn't expect to win so soon.
"I've been playing for a quite a while now as far as months are concerned but competitive matches, you can't duplicate those."
Fish had not played in a tournament since the US Open in September when he was forced to pull out before his fourth-round match against Roger Federer because of heart palpitations.
The American first felt a problem with his heartbeat before a Davis Cup match in February last year and the condition worsened in the following weeks.
At the Sony Ericsson Open in Miami last March, he woke up with his heart beating three times faster than normal and later said he had feared he would die.
Fish had an operation in May to correct a form of arrhythmia in his heart but repeatedly had to delay his return to the ATP circuit while he continued to recover due to health issues related to his surgery.
"For the first three months after the US Open, I had retired and non-retired in my head almost every week," said Fish, a winner of six ATP singles titles. "And there was a while where I was done.
"I had gotten it through my head that I was done when I was just trying to get my normal life back, just trying to have normalcy again.
"From what I have been through in the past six months, seven months, I hope to come out stronger. I know I'll be stronger. It's just nice to be out in the sun playing for something again."
Photograph: Adam Hunger/Reuters