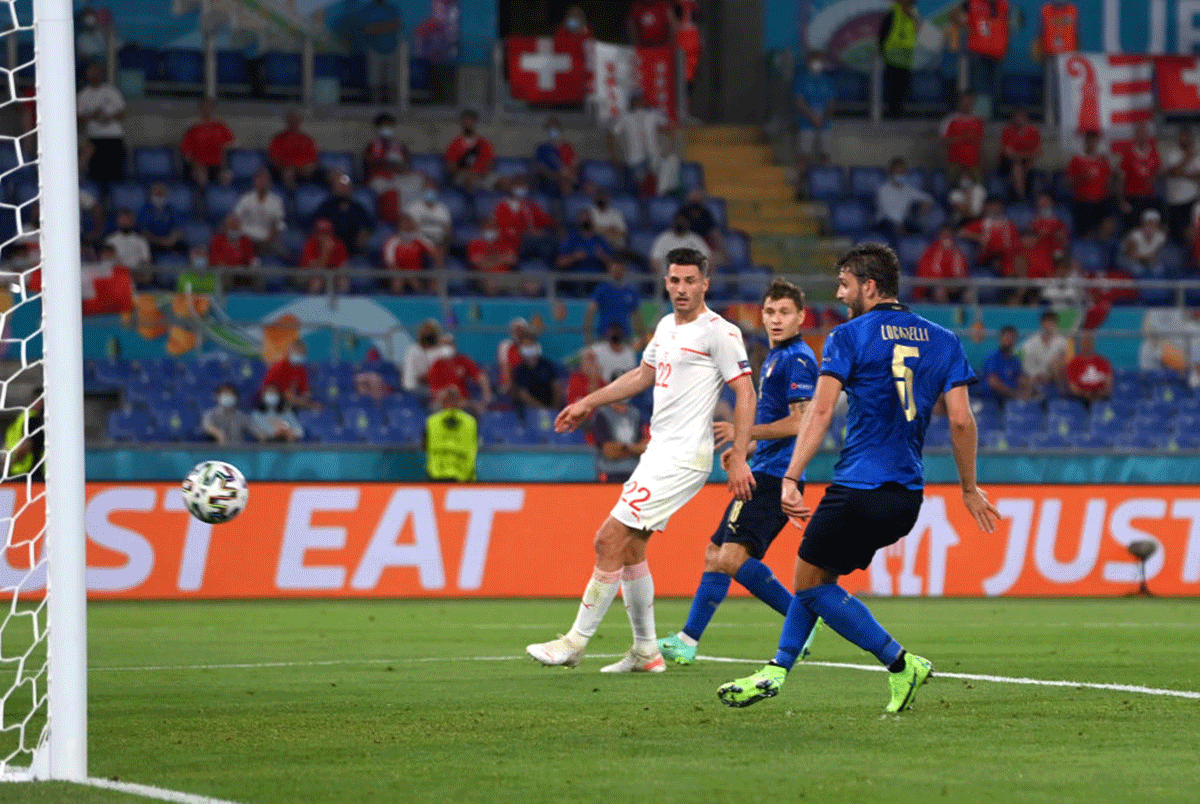 Going against their traditional style of play, Italy became the first side to enter the Euro 2020 last-16 after thumping Switzerland 3-0 at the Stadio Olimpico on Wednesday.
Italy, who beat Turkey in their opener, lead Group A with six points after two rounds of matches and are ahead of Wales (four), Switzerland (one) and Turkey (zero).
Midfielder Locatelli started and finished the move from which he opened the scoring, netting from close range following Sassuolo team mate Domenico Berardi's excellent run down the right wing.
Locatelli then struck a wonderful shot into the bottom corner from the edge of the box early in the second half.
At 23, Locatelli became the tournament's youngest scorer so far.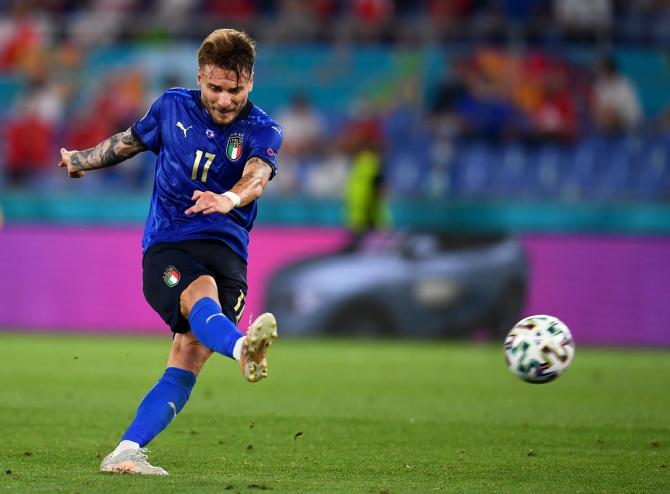 Ciro Immobile added a late third goal for Italy.
With this win Italy have extended their unbeaten run to 29 games, the last 10 coming off wins where they have scored 31 goals and conceded none.
The Azzurris did not qualify for the 2018 World Cup and now seem to be making up for that absence.
As much as their defence is unmovable, just like the teams of yore, this Italian team possesses flair in attack, which is pleasing to the eyes.
Locatelli's first goal was textbook.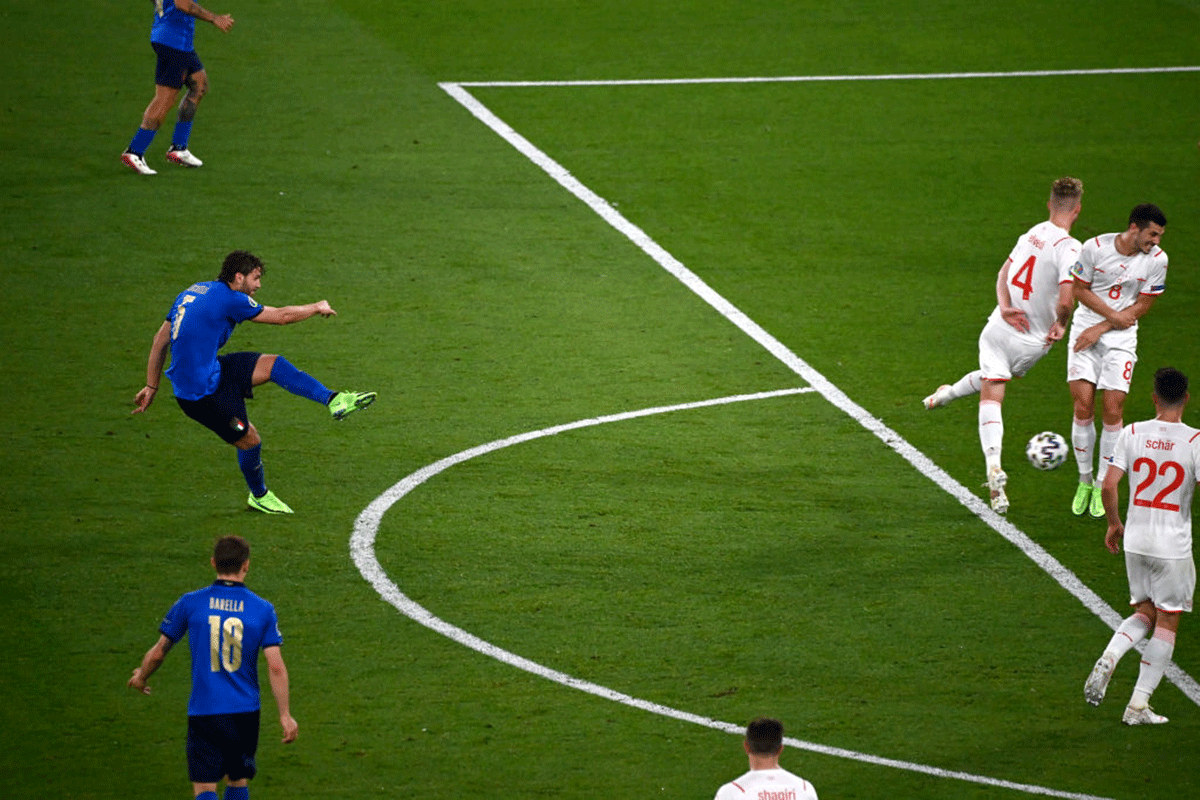 Locatelli started off with a long pass from within Italy's half to Domenico Berardi galloping down the right flank. Berardi then cut inside and crossed back to the onrushing Locatelli, who tapped in from close range.
Locatelli then struck again with a deadly strike from outside the area
Interestingly, Locatelli made it to the starting XI only because of an injury to the experienced Marco Verratti.
If the first match against Turkey was any indication of what was to come, Coach Roberto Mancini's team on Wednesday produced an even more assured performance.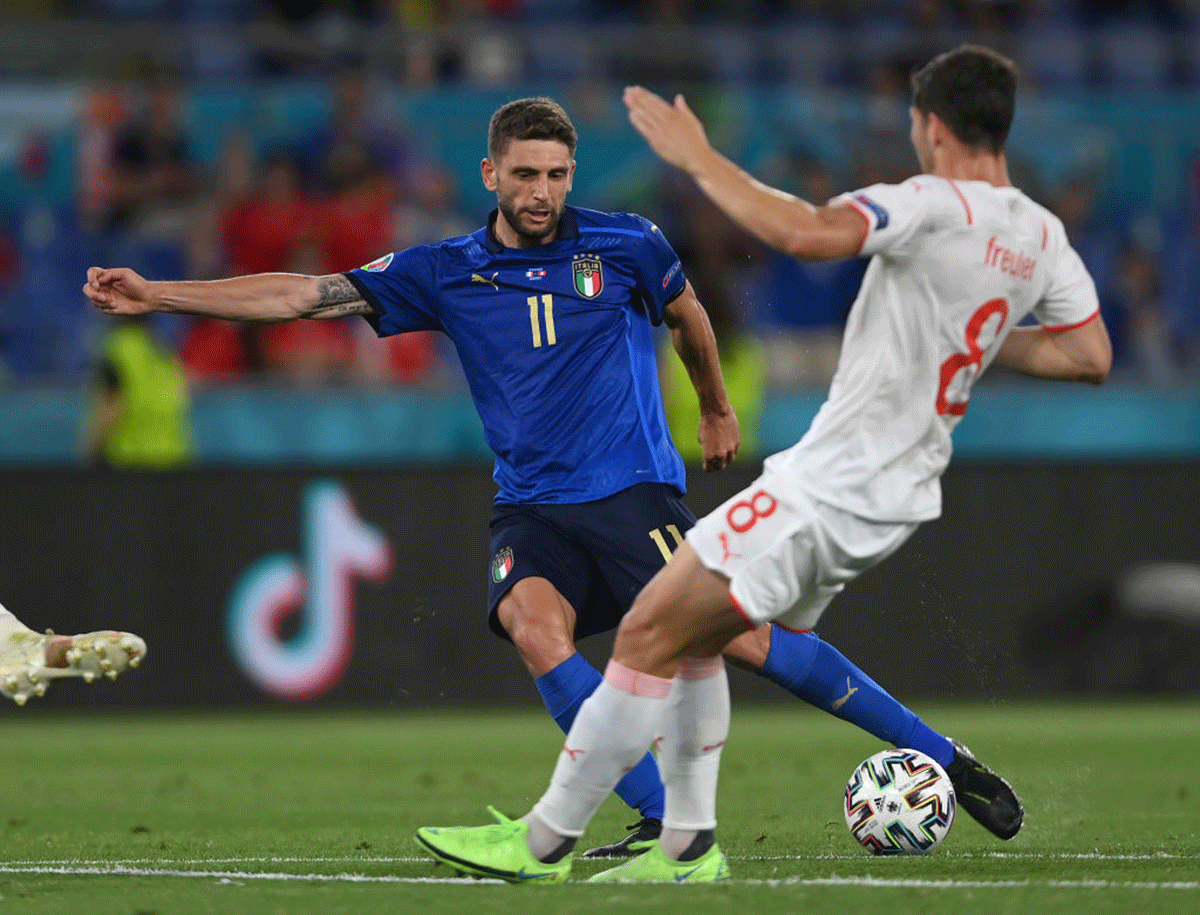 Mancini who has often been criticised for being too defensive has proved an inspired choice.
Thanks to Mancini, Italy have building a hyper-pressing team that suffocate opponents in their own half.
Mancini's magic lays in that good old practice where experience meets new talent to form a formidable force.
Italy played old war-horses Giorgio Chiellini and Leonardo Bonucci along with Immobile and Jorginho and the combination worked like a dream.
And the athletic Berardi on the right flank and left back Leonardo Spinazzola down the other flank, making Italy a team to be wary of for the opposition.