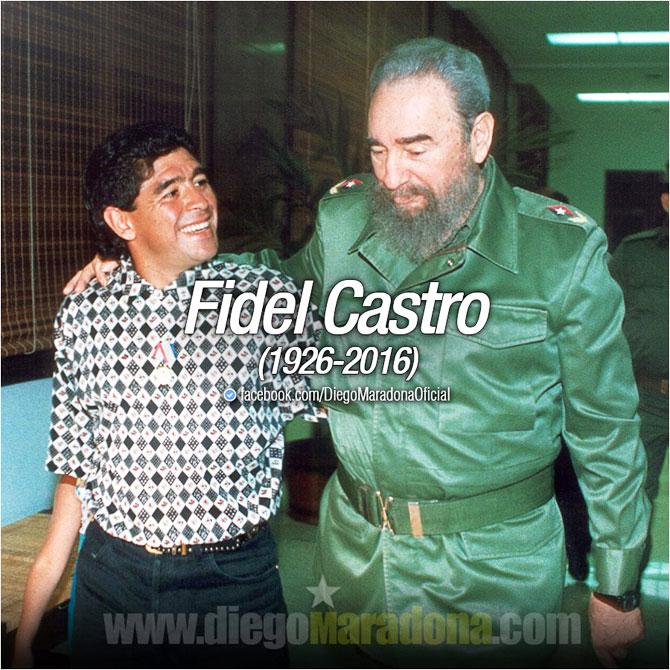 Former Argentina football captain Diego Maradona has paid his respects to his Cuban revolutionary leader Fidel Castro who died on Friday night.
Calling the late Cuban President a friend, Maradona wrote a touching tribute to Castro on his Facebook page.
"My friend, my confidant has died, the one who advised me, the one who used to call me at any time to talk about politics, football, baseball, the one who told me that when Clinton were gone, the one to come was going to be worse, that was Bush. As he was never wrong, for me Fidel is, was and will be eternal, the only one, the greatest. My heart hurts because the world loses the wisest man of all," the former Argentine great posted on his Facebook wall.
In 2005, Maradona had landed a TV interview with Castro, then the President of Cuba.
The 1986 FIFA World Cup winner, once hailed as the greatest player of his generation, looked upon 90-year-old Castro as a friend and a father figure who helped him kick drugs.
IMAGE: Former Argetina captain and coach Diego Maradona with Fidel Castro
Photograph: Diego Maradona/Facebook