India emerged as the best table tennis nation with a record eight medals including three gold medals.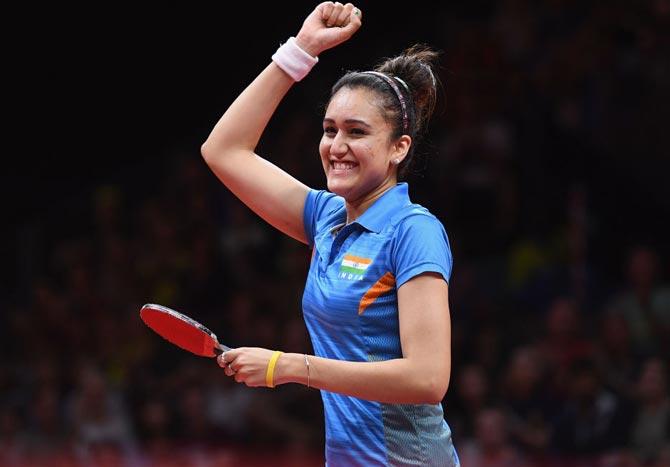 Manika Batra's sensational run at the Commonwealth Games culminated with a fourth medal in as many events while India emerged as the best table tennis nation with a record eight medals including three gold medals.

Batra teamed up with G Sathiyan to collect the mixed doubles bronze, beating compatriots Sharath Kamal and Mouma Das 11-6, 11-2, 11-4 to claim the honours in the play-off on Sunday.
This was Batra's fourth medal of the Games. She had earlier won a historic women's singles gold and was also a part of the top-finishing women's team. In women's doubles, she won a silver with Mouma Das.

Meanwhile, Kamal clinched his third medal of the Games by winning a bronze in men's singles beating Samuel Walker of England 11-7, 11-9, 9-11, 11-6, 12-10.

He was part of the gold-winning men's team event and also clinched a silver in men's doubles with Sathiyan.

Overall, a 10-member Indian table tennis team secured eight medals -- three gold, two silver and three bronze -- medals in the Games, its best ever showing in the quadrennial event. India finished at the top of the rankings for the first time, leaving behind old rivals Singapore and England.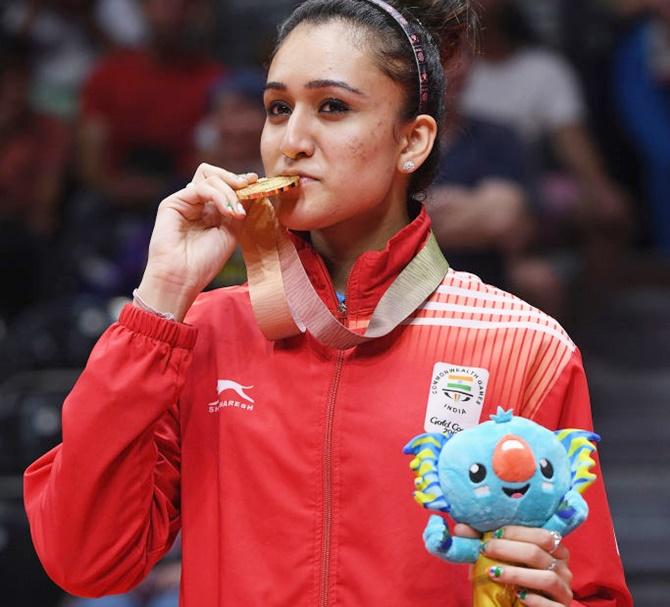 The performance more than made up for the disappointment in Glasgow four years ago when India ended with only a silver. Prior to the Gold Coast Games, India's best effort came in Delhi eight years ago when they won five medals including a doubles gold.

The undisputed star of the contingent was Batra who first led to India to a historic team gold before becoming the first women's singles gold medallist from her country. The 22-year-old made heads turn with her exemplary run which included back-to-back wins against World No. 4 and Olympic medallist Feng Tianwei of Singapore.

Talking about the mixed doubles bronze, Batra said she hopes 'to play with Sathiyan at the 2020 Tokyo Olympics'.

"We have been playing our very best but there are not many tournaments for mixed pairs. We have been training in Portugal trying out different pairs. This is our first medal as a mixed doubles combination," she said.

Sathiyan said a bronze medal each should be awarded to both semi-finalists in table tennis, just like in some other sports.

"You start off with a round 64 and you end up here in the most terrible and impossible match. You have reached the semi-finals and you can't do that without winning matches," he said.

On beating his senior doubles partner Sharath, Sathiyan said, "It was very hard mentally to play against my teammate. We would have been happier if we had been playing in a gold medal match because at least you both get a medal."
© Copyright 2023 PTI. All rights reserved. Republication or redistribution of PTI content, including by framing or similar means, is expressly prohibited without the prior written consent.