Southgate hopes Black Lives Matter protests could signal change in society.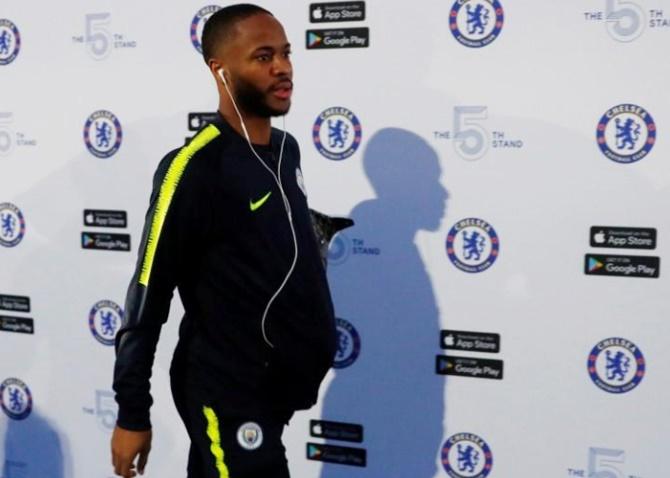 Manchester City's England soccer international Raheem Sterling has backed anti-racism protests in Britain after the death of unarmed black man George Floyd in police custody in Minneapolis.
Also, England manager Gareth Southgate says he empathises with the stance taken by some of his players during the Black Lives Matter protests.
"The only disease right now is the racism that we are fighting," Sterling told the BBC in an interview to be broadcast on Monday.
"Just like the (new coronavirus) pandemic, we want to find a solution to stop it.
"At the same time, this is what all these protesters are doing. They are trying to find a solution and a way to stop the injustice they are seeing and they are fighting for their cause," he added.
"As long as they are doing it peacefully and safely and not hurting anybody and not breaking into any stores, they continue to protest in this peaceful way."
Thousands of people have taken part in Black Lives Matter protests held in London and other British cities following Floyd's death on May 25.
It has sparked demonstrations around the world over police treatment of ethnic minorities. A white police officer detaining Floyd knelt on his neck for nearly nine minutes.
Asked whether speaking out makes his job as a footballer more difficult, Sterling, 25, said: "First and foremost, I don't really think about my job when things like this happen. I think about what is right.
"And at this moment in time, there's only so much people can take. There's only so much communities and other backgrounds can take - especially black people.
"It's been going on for hundreds of years and people are tired and people are ready for change.
"We need to actually implement change and highlight the places that do need changes," said the former Liverpool striker.
"But this is something that I myself will continue to do, and spark these debates and get people in my industry looking at themselves and thinking what they can do to give people an equal chance in this country.
"Hopefully other industries can do that, and everyday society and the system as well."
Meanwhile, England manager Southgate said he hopes that the Black Lives Matter protests could signal a change in society.
Several England players, including Jadon Sancho, Raheem Sterling and Marcus Rashford, have shown their support or spoken out since the death of unarmed black man George Floyd at the hands of a police officer in Minneapolis on May 25.
Floyd's death has sparked demonstrations around the world over police treatment of ethnic minorities and raised wider question about equality in soccer.
"I haven't spoken to them since the incident last week, but in actual fact I know where they stand," Southgate, whose team experienced serious racism during a Euro 2020 qualifier in Bulgaria last year, told Sky Sports.
"I've had enough conversations with them over a long period of time to recognise that they would be emotional, frustrated, angry and passionate and I have a lot of empathy with where they stand. "I've been here before, we've talked before about moments that might change society. This certainly does feel different."
Manchester City's Sterling, one of the players abused by far-right fans in Bulgaria last year, has called on British football to address a lack of representation for racial minorities in coaching positions and the soccer hierarchy.
Sport England board member Chris Grant, one of the most senior black administrators in British sport, has established a forum to shine a light on what he says are "deeply rooted" inequalities in the country's sports organisations.
"Chris Grant lectured me in a couple of courses I went on about the institutional racism that he feels exists in sporting bodies," Southgate said.
"I think all of those areas are where we have got to focus our attention, opportunities, this feeling that people feel there aren't the opportunities there, so young black people will refrain from taking qualifications or getting prepared because they feel there is a ceiling to what is possible.
"And we need their voices in those decision-making areas and we need to show people that the opportunities do exist."
Hoffenheim midfielder Samassekou backs George Floyd protests
Hoffenheim midfielder Diadie Samassekou has welcomed the Bundesliga's solidarity with players protesting the death of George Floyd, but does not believe matches should be abandoned when fans hurl racist abuse.
Players from a number of Bundesliga teams went down on one knee ahead of their games at the weekend in tribute to Floyd, an unarmed black man whose death in U.S. police custody has triggered protests around the world.
It followed a German Football Association (DFB) decision that players would not face sanction if they show their support, which came after a FIFA recommendation that leagues around the world use "common sense".
"This is one of the most important things that is happening in football. Everybody is looking in the same direction and we are all in it together. We all want to get rid of it (racism) in football and in life," Samassekou told a round table with African journalists on Tuesday.
"It has no place, especially in football. In the dressing room you see we are all from different countries, but we treat each other as the same."
However, Samassekou does not believe matches should be abandoned due to racist abuse by fans when they are allowed back into stadiums, but rather the perpetrators should be singled out for punishment.
"We see it in a lot of stadiums (around the world) and it should be stopped. This is something the people learn at home and we need to change the mentality. Parents should do better with their kids," he said.
"When it happens at the stadium, we don't have to stop the game. I think the fans have to help us to find the people who are doing this and send them out of the stadium.
"This is my idea, you cannot also punish 60,000 people because of two or three idiots."