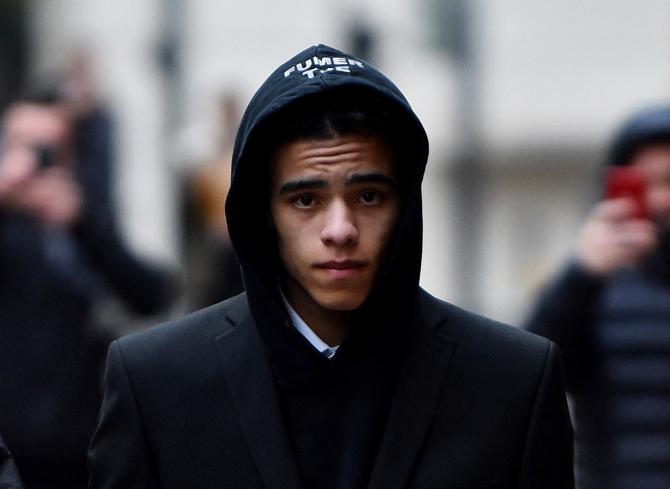 Manchester United forward Mason Greenwood has had all criminal charges against him dropped, police and prosecutors said on Thursday.
Greenwood, who was suspended by United in January 2022 when accusations against him surfaced on social media, was charged with attempted rape, controlling behaviour and assault last October.
"A decision has been made to discontinue prosecution in accordance with the Code for Crown Prosecutors," the Crown Prosecution Service said in a statement naming Greenwood.
United did not immediately respond to a request for comment.
Neither Greenwood nor his representatives have commented at any stage on the allegations against him.
A CPS spokesperson said: "A combination of the withdrawal of key witnesses and new material that came to light meant there was no longer a realistic prospect of conviction."
The CPS added that it encouraged "any potential victims to come forward and report to police."
Chief Superintendent Michaela Kerr, Greater Manchester Police's Head of Public Protection, said: "The investigation team has remained in regular contact with the legal team, providing any updates of note, and so understand the rationale for the discontinuation of proceedings at this stage, and that this decision has not been taken lightly.
"Despite the media and public's interest in this case, we have decided not to comment on it in any further detail.
"I would, however, like to use this opportunity to reiterate GMP's commitment to investigating allegations of violence against women and girls and supporting those affected, regardless of their circumstances, throughout what can be a hard and upsetting time for them."
Greenwood came through United's youth academy and made his full debut in 2019 aged 17. He was a key member of the first team last season, making 18 Premier League appearances, the last of which was on Jan. 22 against West Ham United, before being suspended.
He made one appearance for England in September 2020.
In February 2022 Nike ended its sponsorship with Greenwood following the accusations, while he was also removed from some versions of the FIFA 22 video game.