David Beckham's professional commitments seem to be hindering his role as a family man as the footballer missed his eldest son Brooklyn's tenth birthday party.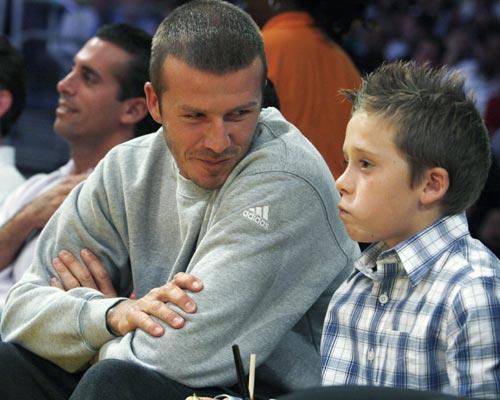 Victoria Beckham tried to make up for his absence by throwing Brooklyn a lavish birthday party which was attended by other celebrity kids including Gwen Stefani's son Kingston.
Former Spice Girl Victoria, threw a party at the indoor skate park Skatelab in Los Angeles with plenty of goodies thrown in, while David was playing a exhibition match in Doha, Qatar, halfway across the globe, the Daily Mail reported.
The football star who is temporarily based in Italy for his stint at AC Milan had also missed his youngest son, three year old Cruz's fancy-dress birthday celebrations two weeks ago.
Meanwhile, 34-year-old Victoria tried her best to keep her young sons happy, as she earlier took them out for a fun ride at the Universal Studios where her three sons, enjoyed a free-fall simulation ride among others.