The government will deploy the 1,200 troops who were put on stand-by last week to help secure the London Olympics, a minister said on Tuesday as security arrangements were tweaked to make up for a private firm's failure to recruit enough guards.
Jeremy Hunt, secretary of state for sport, said a committee chaired by Prime Minister David Cameron had made the decision to deploy the troops, who will join some 3,500 of their uniformed colleagues already guarding Olympic venues.
"On the eve of the largest peacetime event ever staged in this country, ministers are clear that we should leave nothing to chance," Hunt said in a statement.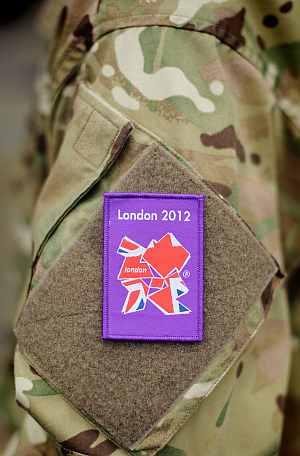 Troops were brought in to guard Olympic venues after private contractor G4S said just two weeks before the start of the Games that it would not provide as many guards as expected, causing an uproar and embarrassing the authorities.
G4S said shortly after Hunt's statement that it had around 5,800 security personnel deployed at Olympic venues and was striving to meet a commitment made last week to Games organisers to reach the figure of 7,000.
"Significant numbers of candidates are now reaching the final stages of the training and accreditation process each day and we are working hard to ensure that we deliver on the commitments we made to LOCOG last week," the company said.
Hunt said staffing levels at venues were being kept under constant review.
"G4S numbers continue to rise significantly and we have every expectation that will continue to be the case," he said.
The opening ceremony of the Games is on Friday.
Photograph: Dominic Lipinski - WPA Pool /Getty Images