It couldn't have been a bigger anti-climax for Abhinav Bindra.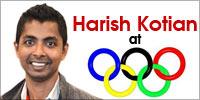 Four years ago, he was the darling of the nation after winning the gold medal in the 10 meters Air Rifle event at the Beijing Games. On Monday, he was a forgotten hero after failing to qualifying for the final of the event at the London Olympics.
-London Olympics 2012 - Full coverage
While compatriot Gagan Narang was basking in the glory of his bronze medal victory, Bindra was packing his bags to make the journey back home.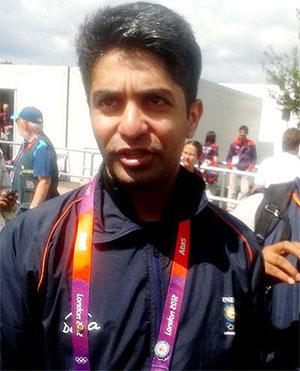 Credit must go to Bindra, though, for whole-heartedly celebrating Narang's medal despite failing miserably.
"Obviously, I am disappointed, but such is life," the shooter said, at the Games Village in Stratford, before leaving for India.
He said victories and defeats are part of a sportsman's life.
"Let us face it, you can't win all the time. But there is no shame in not getting it what you want as long as you give your best to achieve that," he added.
Bindra said he always strives to improve as a shooter and never rested on his laurels.
"I could have taken the easy way out -- I could had retired after Beijing. I was on high, but I decided to continue. Sports teaches you many things in life. There are highs and lows in life. But I won't consider it as low because I tried my best," he said.
Bindra, like most Indian shooters, had been away from home for a long time, either training abroad or shooting at international competitions.
Therefore, he wasted no time in packing his bags once his event was over as he wanted to spend some time with his family back home.
He is the first Indian sportsperson to leave the city after the conclusion of his assignment.
"There is no use my wasting time here. I finished my event so I am leaving. I have been away from home for long," he trailed off.