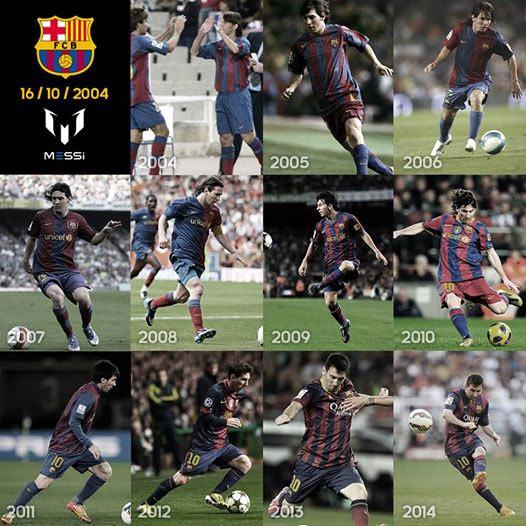 Lionel Messi over the years. Photograph: Leo Messi/Facebook
Barcelona's star striker Lionel Messi, who completed a decade at FC Barcelona on Thursday, used social media to reach out to his fans, thanking them for their support.
"I want to say thanks to all my family, friends, teammates and FC Barcelona staff for their support in these 10 incredible years. I've always enjoyed being on the pitch, wearing these colours, living amazing moments and I'm constantly trying to improve and win more titles with my team. A hug for everyone!" Messi wrote on his Facebook page.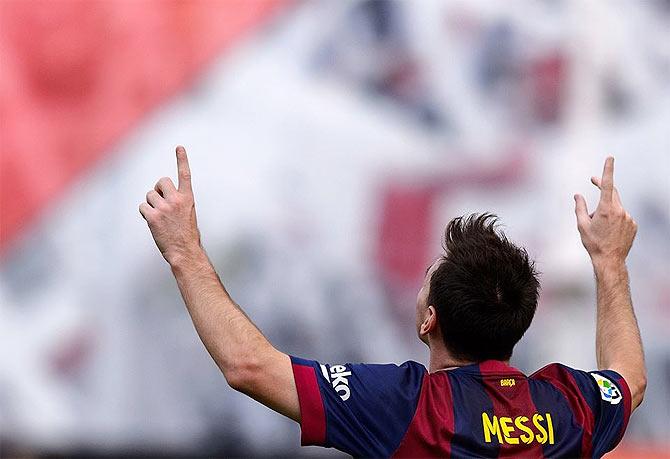 Lionel Messi celebrates a goal. Photograph: Leo Messi/Facebook
He later left a message on his Facebook wall, talking of his desire to stay with FC Barcelona: "I hope I have many more years ahead of me. I really want to keep winning and growing. I hope it continues for many years. Many thanks for all the messages and congratulations."
Messi's goals -- 361 overall in 434 official games -- have helped the Catalan club win 21 trophies during the past decade, including six La Liga titles and three Champions League crowns.
Messi will have another chance to match or surpass Telmo Zarra's six-decade-old La Liga scoring record of 251 goals when Barcelona host promoted Eibar on Saturday.