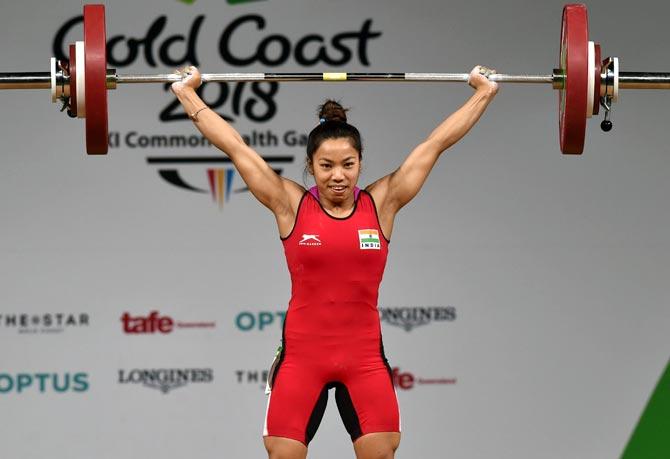 World champion weightlifter Mirabai Chanu (48kg) went on a record-smashing spree, claiming three of them in a power-packed performance, to secure India's first gold medal at the 21st Commonwealth Games in Gold Coast, on Thursday.

In a remarkable performance, Chanu smashed the Commonwealth and the Games record in snatch, pulling off clean lifts in all her three attempts (80kg, 84kg and 86kg).
She then lifted more than double her body weight (103kg, 107kg and 110kg) in three successful attempts to claim the clean and jerk as well as the overall Games record.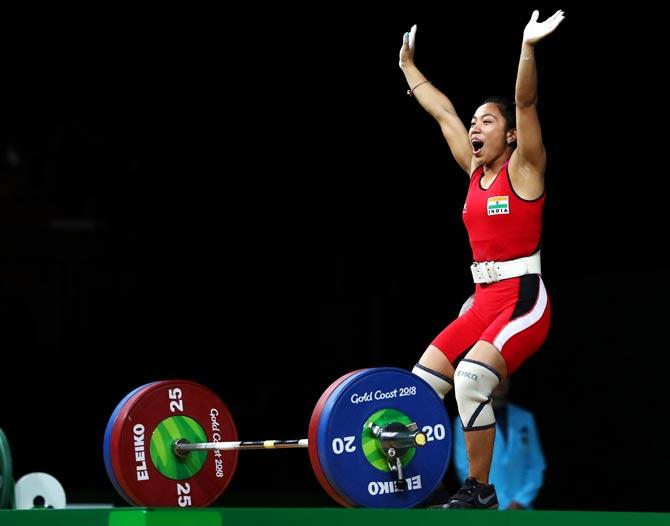 "I was not expecting to break records but I certainly wanted to break them when I came here. I can't put in words, how it feels right now," an exhausted but jubilant Chanu told PTI.

"I can only say that I have worked really hard to achieve this. I am very happy. This is my second CWG medal, it is such a good feeling," she added.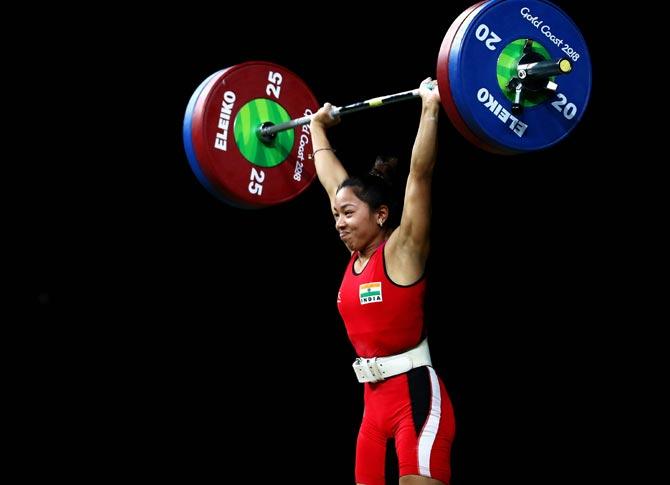 The Indian ended with a total lift of 196kg (86kg+110kg), earning a massive applause from the fans at the Carrara Sports and Leisure Centre.

"My next target is the Asian Games, I want to better this as well. It will be very tough and I have to work really hard for it. There was hardly any competition here but I still had to give my best," she said.

"The Asian region is the toughest in weightlifting because there is China and Thailand. But I am confident of a good performance," she added.o.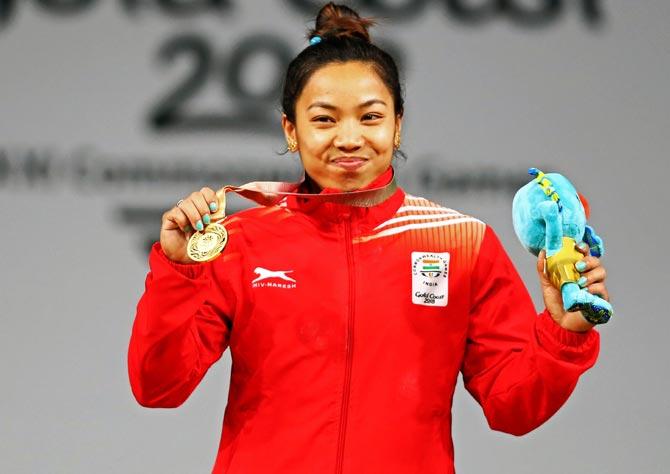 Her nearest but still a very distant rival, Amanda Braddock of Canada failed to complete a single lift in the clean and jerk after managing a best of 76kg in snatch.

Earlier, Gururaja Poojary claimed a silver medal in the men's 56kg event to open India's medal account in the quadrennial extravaganza.
© Copyright 2022 PTI. All rights reserved. Republication or redistribution of PTI content, including by framing or similar means, is expressly prohibited without the prior written consent.