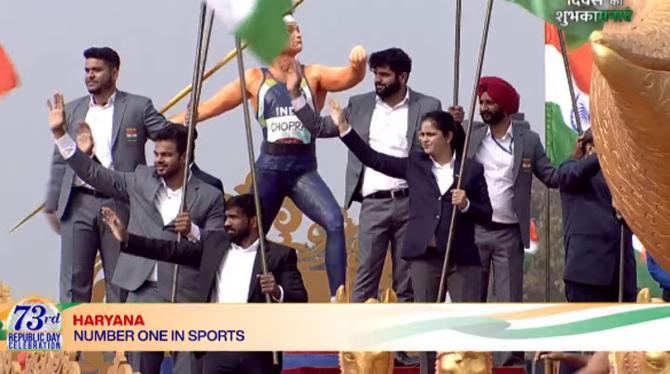 The Haryana tableau at the Republic Day Parade on Wednesday showcased the power of Olympians as they hosted a life-size replica of Tokyo Olympics gold medallist Neeraj Chopra.
The Haryana tableau sported the theme 'number one in sports' at the 73rd Republic Day Parade at Rajpath.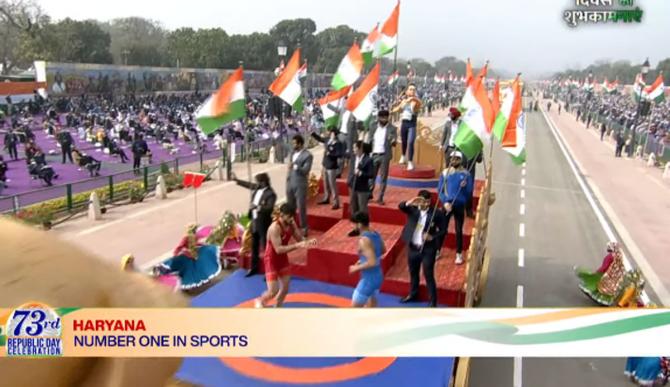 Haryana's atheletes bagged four medals out of the seven medals won by India's athletes at the Tokyo Olympics last year. Similarly, at the Paralympics, out of the 19 medals won by India, Haryana's athletes claimed six of them.
The Republic Day parade-2022 is happening in the 75th year of Indian independence, which is being celebrated as 'Azadi ka Amrit Mahotsav' across the country.