'It's very important for a goalkeeper to be vocal. Usually players go quiet under pressure. As a goalkeeper, it's your duty to bring them back into the game.'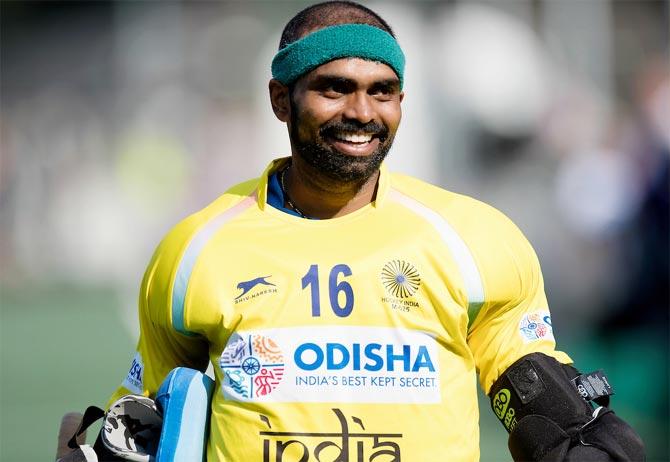 Most athletes are happy to let their performance do the talking but India's hockey goalkeeper PR Sreejesh sees strenuously exercising his vocal cords a key part of his job.

The 30-year-old was at his best in Sunday's 5-3 win against South Korea at the Asian Games as India chalked up their fourth successive victory in Pool A to secure a place in the semi-finals.
But with the reigning champions conceding their first three goals of tournament after a hat-trick of clean sheets, it was little surprise that his team mates came in for a particularly animated harangue from the man between the posts.

Sreejesh, though, explained that it is not just a matter of personal frustration on his part.

"That's my job actually," he said with a smile, his voice still hoarse from more than an hour of constantly cheering and chiding team mates.

"It's very important for a goalkeeper to be vocal. Usually players go quiet under pressure. As a goalkeeper, it's your duty to bring them back into the game.

"I'm the goalkeeper of this team, which makes me the second coach, who can see the entire field and tell where mistakes are happening. It's my responsibility to talk to my defenders and my midfielders."

A sore threat is often the price he ends up paying for unleashing his verbal volleys and Sreejesh said he has come prepared.

"In our training camp in Bangalore, I did a lot of chattering, which sort of helped me prepare," he said. "But yes, sometimes you end up with a sore throat when you're too much into talking."

It was more than just talking against South Korea though.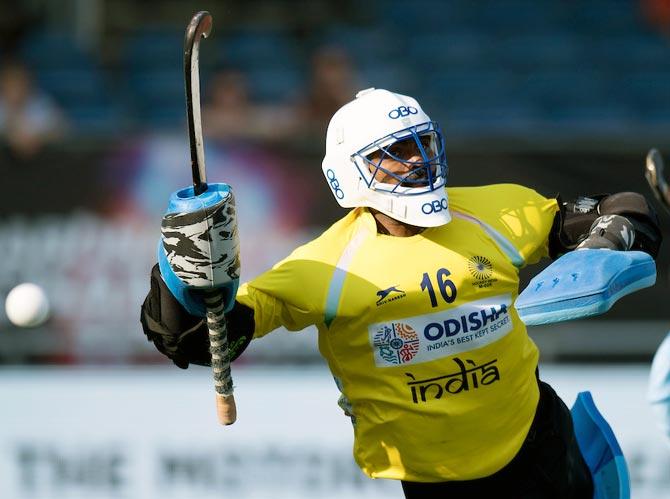 Sreejesh snarled and grumbled from behind the grill and, on several occasions, took his helmet off to lambast his wayward team mates.

"See, that's a normal reaction, when your expectations are really high from your team mates," he added, mopping the sweat from his brow.

"When they make silly mistakes, there's bound to be some anger. They also know that and they always react in a positive way."
In four matches in Jakarta, continental powerhouse India have racked up 56 goals - 26 alone in a rout of Hong Kong - to remain on course for a successful title defence which would secure them a place at the 2020 Tokyo Olympics.

Their form means Sreejesh has been the least busy member of the squad - Hong Kong managed no shots on goal - but the player from Kerala said such lop-sided matches did test a goalkeeper's focus.

"In a 60-minute match, maybe you get one ball but you have to concentrate full 60 minutes just for that ball," he said. "Matches like that can put you into a switch-off mode. That's when you need to talk even more to stay involved."

Against South Korea, India raced to a 3-0 lead before taking their foot off the pedal and allowing their opponents successive goals to get back into the contest.

"We suddenly put ourselves under unnecessary pressure and retreated into a defensive shell," Sreejesh said.

"In times like that, you need to communicate well from behind, reminding everyone their duty - to mark rivals and not leave gaps which they can exploit."

India play neighbours Sri Lanka on Tuesday.