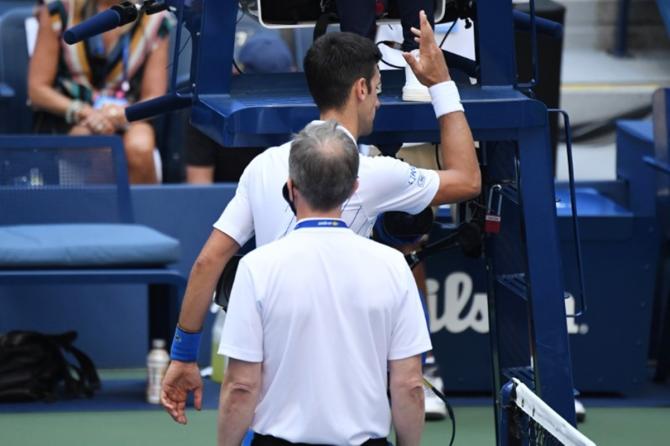 After men's singles World No 1 ranked Novak Djokovic was disqualified from the US Open for his conduct on Sunday, Australian tennis star Nick Kyrgios, took a dig at authorities.
Djokovic was defaulted from his US Open 2020 4th-round match, hinting he would have faced a harsher punishment had he been the one 'accidentally hitting the ball kid in the throat'.
Kyrgios tweeted a poll asking his followers how many years he would have been banned for if he'd been in the Serbian player's place.
Kyrgios is one of the volatile characters in the tennis fraternity and the Australian has faced flak in the past for his on-court conduct. He has often made headlines with on-court outbursts and controversies, was among the first players to react to the development.
"Swap me for jokers incident," he said, using Djokovic's nickname. 'Accidentally hitting the ball kid in the throat'. How many years would I be banned for?"
The options he gave for the poll: 5, 10 or 20 years.
This isn't the first time Kyrgios has had something to say about Djokovic. He had taken a dig at the 17-time Grand Slam winner, when Djokovic revealed he had tested positive for COVID-19 after the Adria Tour exhibition tournament in June.