Three years after he resigned as national women's hockey coach on charges of sexual harassment only to be absolved later, Maharaj Krishan Kaushik feels vindicated after Hockey India nominated him to assist Indian men's team coach Michael Nobbs till the 2016 Rio Olympics.
Kaushik, who was a member of India's last Olympic gold medal-winning team at the 1980 Moscow Games, said the federation's decision speaks for itself about his innocence.
"I am happy that Hockey India recommended my name for the job. The matter is now with the Sports Authority of India who will take the final decision. It's an honour for any player to coach his country, but I feel vindicated," Kaushik said.
"It was the same federation which initiated an enquiry against me but after I was cleared of all the charges it has now nominated my name to coach the men's team. So it proves my innocence," an emotional Kaushik added.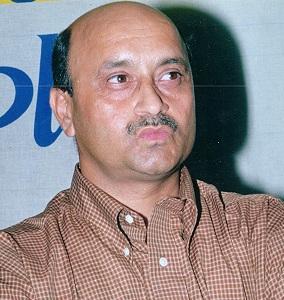 It may be recalled that Kaushik was relieved of his job following allegations of sexual harassment by some members of the squad. He was subsequently absolved of the charges following an enquiry by the Sports Ministry.
Kaushik recalled the tough period and said the controversy, which rocked Indian hockey just months before the 2010 Commonwealth Games, was one of the most difficult phases of his life.
"I must say it was a tough phase because my reputation and my family's reputation was at stake. The girls were misguided by some people who conspired against me. But the enquiry commission didn't find anything and subsequently cleared me of all the charges," he said.
"I pray to God that this doesn't happen with anyone," Kaushik added.
Asked about the under-performing Nobbs, Kaushik backed the Australian, saying a coach alone can't change the fortunes of a team.
"A coach plays a major role and Nobbs is undoubtedly under tremendous pressure, but hockey is a team game. Team work is vital to the success of a side," he insisted.
"In the FIH World League Round 3 in Rotterdam, it was visible to everyone that we made elementary mistakes."
Kaushik said once his appointment is confirmed he will sit with the entire team management and find out solutions that can help India qualify for next year's World Cup.
He, however, said the pressure would be high on India in the upcoming eight-nation Asia Cup, which they need to win to qualify directly for the 2014 Word Cup to be held in Hague, the Netherlands.
"In Rotterdam the pressure was less but in the Asia Cup the pressure on the Indian team will be immense and they will have to perform under pressure," Kaushik said.
After failing to secure a direct World Cup berth from the FIH World League Round 3, India will now have to win the eight-nation Asia Cup, scheduled to be held in Ipoh, Malaysia, from August 24 to September 1 to seal their place in next year's showpiece event.