With Hockey India deciding to hire a foreign expert for the national team yet again, former coach Jose Brasa has expressed his desire to return to the country, saying he is open to an offer if it comes his way.
"I am open to returning back. Indian team is very good and I understand the players very well. So far I have not received any offer from India, but if I get any, I will come back for sure. I will be very happy to be with the Indian team again," Brasa said from Madrid.
Hockey India on Tuesday decided to form a five-member committee to look for a foreign expert for the Indian team.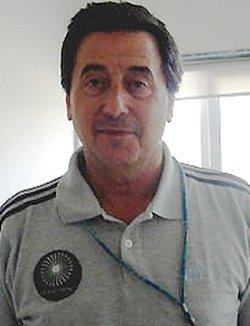 During the coaching and development committee meeting to review the team's shoddy performance at last month's Azlan Shah Cup, the association decided to scout for a foreign expert within 15 days, ahead of important tournaments like the Champions Trophy and Olympic qualifiers at home.
The need for a foreign coach emerged yet again after the national team finished a lowly sixth out of seven teams in the Azlan Shah meet in Ipoh, Malaysia.
Spain's Brasa, whose contract expired last year after the Asian Games in November, has couple of offers from European countries.
"I have two offers from European countries to coach their national men's and women's team respectively. Negotiations are going on but if I get an offer from India, my preference will be India for sure," said the veteran coach.
During his tenure, the Indian team clinched silver in the Delhi Commonwealth Games, a bronze medal in the Asian Games as well as the Azlan Shah title apart from beating arch-rivals Pakistan four times on the trot.
Asked about the reasons behind India's flop show in the Azlan Shah Cup, Brasa said the second half has always been a problem for the Indian team.
"I have not seen the matches but I have learnt that India conceded second half goals in most of the matches. It is the old problem and I was keenly working on that," he said.
Brasa left India after a bitter fall-out with authorities, and the former coach said, if given a chance, he will be better prepared for the job.
"Everyone learns from his experience. If given a chance, I will be better prepared to deal with the system this time. I did not have any problem with SAI [Sports Authority of India], it was SAI who had problems with me. I have only one complaint that they still owe me
euros 8000 of my salary and also the prize-money for all the medals we have won," he said.
Brasa feels that he is the best available option for the job and believes that the Indian team can qualify for the 2012 London Olympics under his guidance.
"If I coach the team, I can confidently say, yes. But I don't know about the other coaches," said Brasa.