Over the years soccer coaches have enlivened our lives with extremely amusing quotes and jibes. Some are cheeky, some philosophical and some don't think twice before taking pot-shots at their rivals.
Before we give you the pleasure of the recent top quote from a soccer boss, let's delve into the details…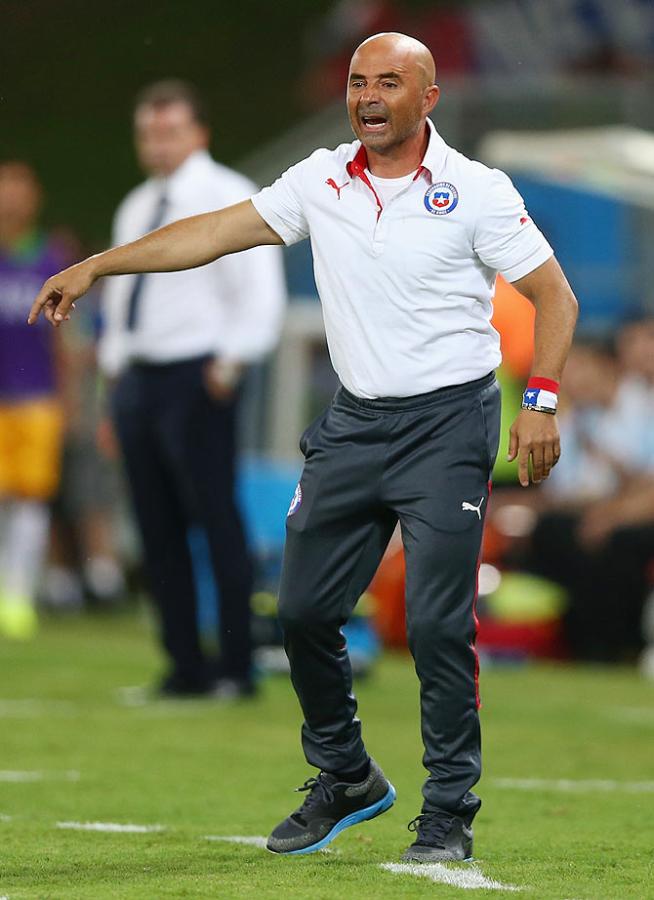 IMAGE: Chile's head coach Jorge Sampaoli reacts. Photograph: Clive Brunskill/Getty Images
South American champions Chile were hammered 3-0 by arch-rivals Uruguay in Montevideo in the South American World Cup qualifiers on Tuesday night.
In a typically bad tempered encounter, four players from either side saw yellow and Chilean Jorge Valdivia was sent off after the final whistle, apparently for words said to Colombian referee Wilmar Roldan.
Arsenal striker Alexis Sanchez took to Instagram after the defeat, Chile's first since winning the Copa America in July, to congratulate the Uruguayans.
- PHOTOS, World Cup qualifiers: Brazil crush Peru; Romania hold Italy
"You need to know how to win and how to lose and I speak when I win and when I lose," he wrote.
"But what annoys me about past and present and other Uruguayan players ... is that they speak without acknowledging that they've lost.
"Today we lost and I congratulate them ... it's goodbye from the champions of the Americas."
But here is a terrific quote from Chile's coach, Jorge Sampaoli, that is doing the rounds.
Chile lost the game despite having 73 per cent possession in the match.
When that statistic was posed to Sampaoli after the game, he responded with a brilliant quip:
"One night, I went to a bar; I was with a woman. We talked all night. We laughed, we flirted, I paid for several drinks of hers. At around 5 am, a guy came in, grabbed her by the arm and took her to the bathroom. He made love to her and she left with him. That doesn't matter, because I had most of the possession on that night."
Brilliant! Isn't it?