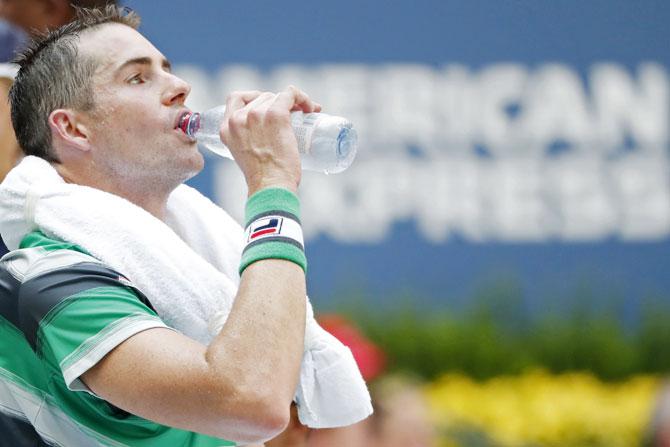 Sweltering conditions continued to play havoc at the US Open on Tuesday as officials were forced to suspend junior matches on the outside courts, while the main show courts were turned into saunas leaving drained players drenched in sweat.
While Flushing Meadows has sweated out tournaments in the past, this year's condition have been particularly punishing, with the tournament instituting the heat rule for a fourth time.
Tournament officials said junior matches were suspended due to extreme heat for roughly two-and-a-half hours after temperature measurements were taken at 1 p.m. EDT.
While play carried on in the main draw, players trudged through matches as the heat lingered in the low 90s Fahrenheit above 32 Celsius) and combined with stifling humidity on a windless day in Flushing Meadows.
American John Isner told reporters he went through 11 shirts during his quarter-final loss to Argentine Juan Martin del Potro, in which he committed 52 unforced errors compared to Del Potro's 14, and estimated that he lost between eight to 10 pounds (four kilograms) just sweating through the match.
"It's very difficult," Isner said.
"I weigh 238 pounds, so I have always said it's pretty difficult to play in hot conditions, for me especially, because I weigh a lot and I sweat a lot.
"It takes its toll on bigger guys. Whenever I have seen Juan maybe struggle in the heat or on TV and it looks like he's gassed out there, I can always relate."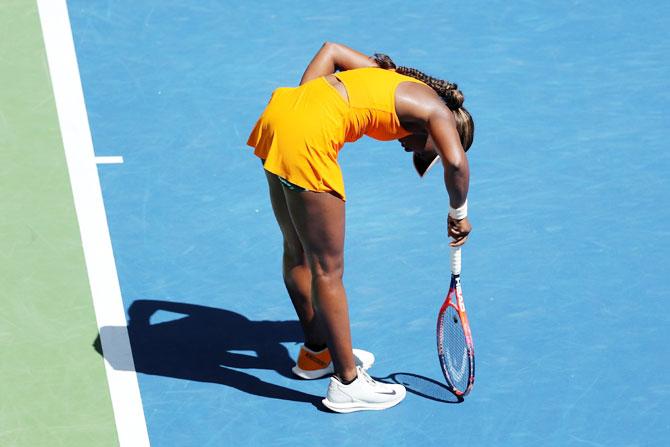 "It's not so much the heat, because the shade comes over the court, which is pretty nice, but it's the humidity.
"It's just very difficult to deal with."
High humidity and temperatures were expected to continue for the next two days before cooler and more seasonable autumn-like conditions moved in at the weekend.
Sloane Stephens who fell to Anastasija Sevastova in an 84-minute straight-set loss faced harsh, blistering sun in her match even though it was the first of the day on Arthur Ashe.
"You can't control the weather, can't control what the tournament is going to do," Stephens said.
"You just have to go with it. Unfortunate that I played (the) first match at 12 and it was so extremely hot, but it was hot for both of us.
"She handled it better."