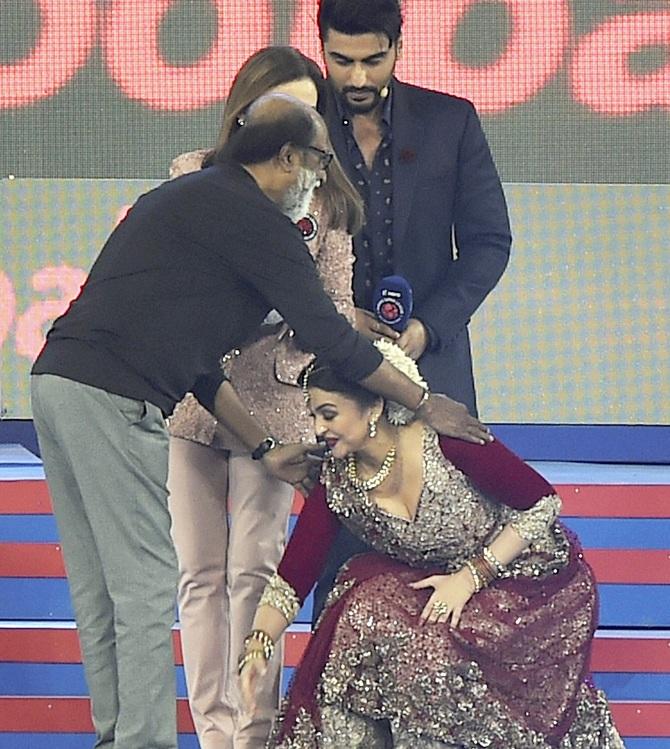 Superstar Rajinikanth with actress Aishwarya Rai Bachchan. Photograph: PTI
Bollywood stars' Aishwarya Rai Bachchan and Alia Bhatt's breathtaking moves mesmerised the spectators during a short opening ceremony to kick off the second season of Indian Super League (ISL), in Chennai, on Saturday.
ISL: Postiga's brace guides Kolkata to thrilling win over Chennaiyin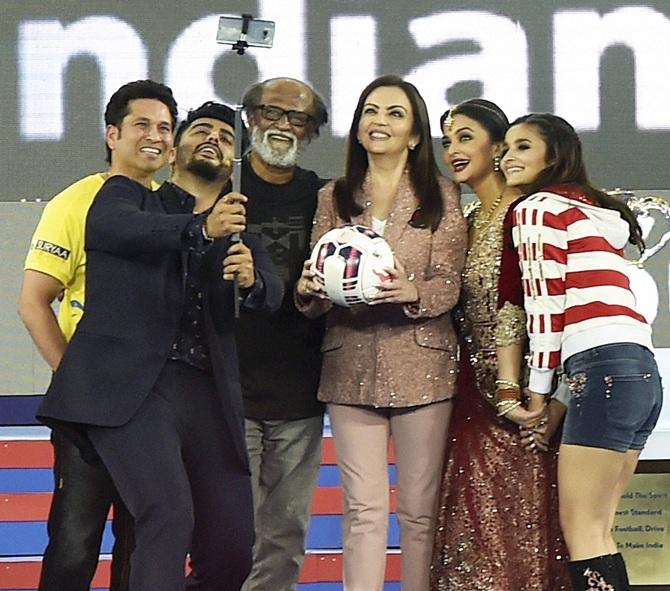 Is it the selfie of ISL2? Cricketer Sachin Tendulkar, Nita Ambani, Bollyoood actress Aishwarya Rai Bachchan, Arjun Kapoor and Alia Bhatt pose during the opening ceremony. Photograph: PTI
The former Miss World, Aishwarya, sparkled by dancing to her hit numbers such as Dola Re Dola, Dhoom Dhoom, but and the highlight of the evening was music maestro A R Rahman performing the national anthem at the Jawaharlal Nehru Stadium.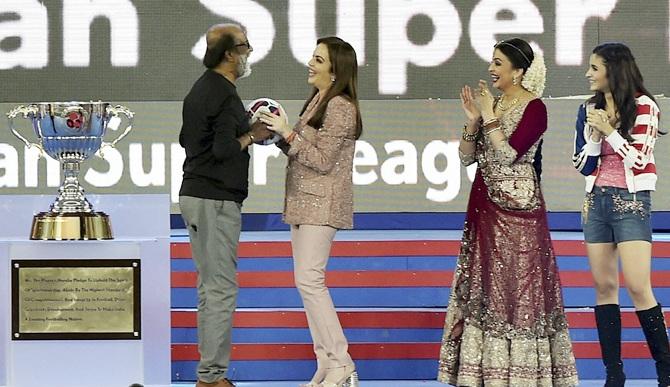 Superstar Rajinikanth shares few words with Nita Ambani as Aishwarya Rai Bachchan and Alia Bhatt look on. Photograph: PTI
The opening ceremony was attended by, among others, Sachin Tendulkar, Rajnikanth, Mukesh and Nita Ambani, besides the Bachchan family.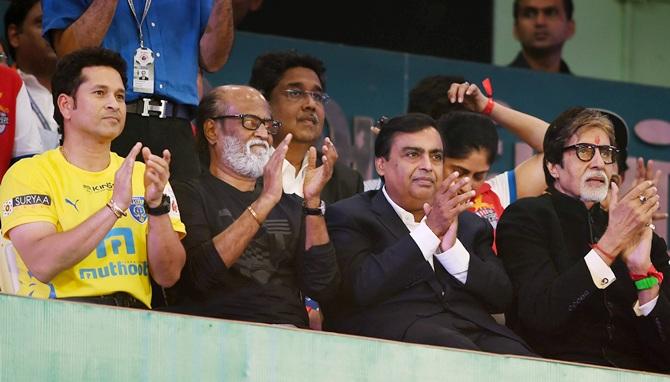 From left, Sachin Tendulkar, industrialist Mukesh Ambani with mega-actors Amitabh Bachchan and Rajinikanth during the opening ceremony of ISL2. Photograph: PTI
Young Bollywood actress Alia Bhatt danced to some of her famous hits, which included Radha from Student of the Year and Disco Deewane. She gave a finishing touch to her performance with the ISL theme song Let's Football.
The franchises owners of opening day fixture between Atletico de Kolkata and Chennaiyin FC were called on to the stage and introduced by host Arjun Kapoor.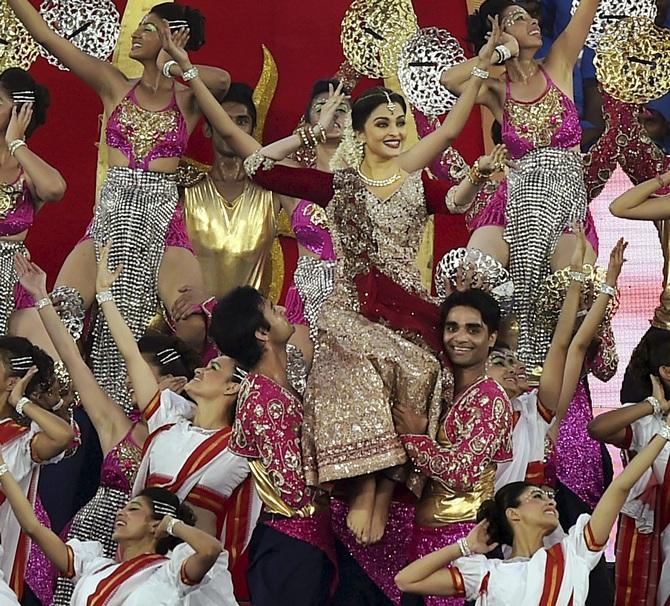 Amitabh Bachchan looked a proud father-in-law as his daughter-in-law performed.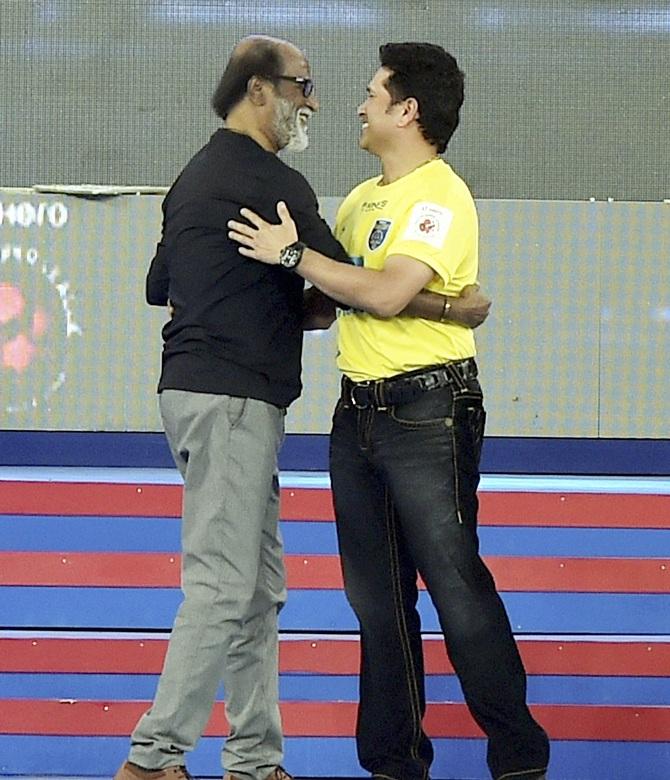 Superstar Rajnikanth hugging cricket legend and Kerala Blasters' co-owner Tendulkar made a perfect picture.
"Together with your support we will make ISL a success," said Nita Ambani, the inspiration behind the initiative and founder chairperson of Football Sports Development.