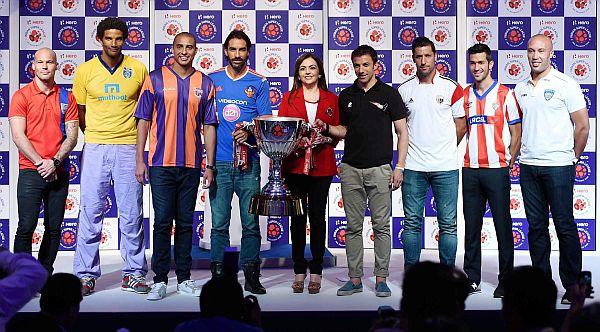 Indian Super League trophy Marquee players
Former England goalkeeper and Kerala Blasters captain-cum-manager David James came out in defence of the team's marquee players' performance in the ongoing Hero Indian Super League, saying that they have not come to India for 'retirement holiday'.
James, who spent seven years in Liverpool and was capped for England 53 times, said that the marquee signings of the ISL teams have been giving their best.
"Naturally, there are lot of expectations from the marquee signings. But they have come here at late stages of their careers. You should not expect Alessandro del Piero (Delhi Dynamos) to play like he did at the height of his career," James said ahead of his side's ISL fixture against Delhi Dynamos on Sunday.
"They (marquee players) are doing their best, to the best of their abilities. They have not come for retirement holidays," said the 44-year-old shot stopper.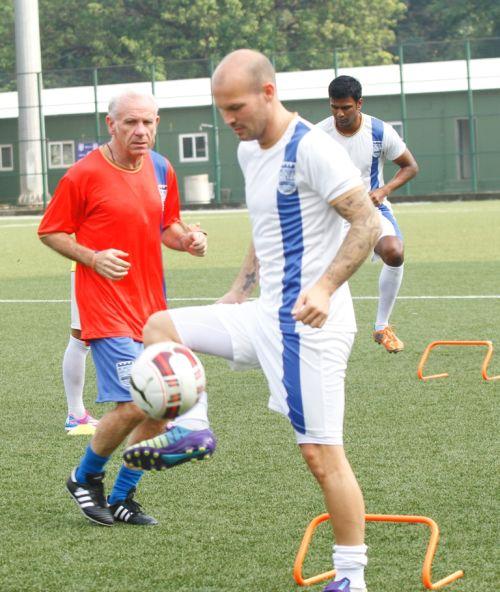 Mumbai City FC's Freddie Ljungberg during a practice session at the Cooperage ground
James also said that the ISL has been fantastic so far and it has been a great experience personally also. He said the only drawback of the league was the hectic schedule.
"It has been fantastic so far for a first-time league. It was amazing for 50,000 people turning up in Kochi for our match. Maybe, the schedule is tough as we are even playing three matches in seven days and so it is affecting on the players," he said.
James said the quality of football in the ISL was high, considering the constraints in terms of facilities.
Having spent some time in India, James said from what he had gathered he felt lack of quality coaching could be the most important factor for the country's poor football profile.
"I had some interesting conversations with Sandeep Nandy (Kerala Blasters reserve goalkeeper) and he told me about how Indian players are initiated into the game. I feel that lack of quality coaching has been the most important factor for the lack of football development in the country," he said.
"So, it is good if young players come up from the ISL."