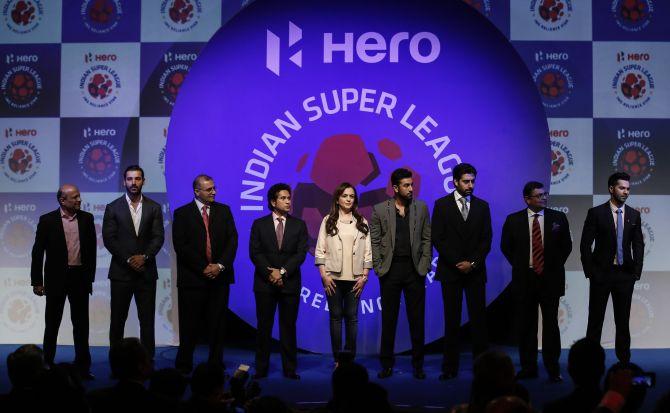 Club owners and other league officials pose for a picture during the emblem-unveiling ceremony of Indian Super League in Mumbai. Photograph: Danish Siddiqui/Reuters
India's two rival football leagues will merge within five years and will be profitable not long after, a senior official at the country's football association said on Wednesday.
The India Super League, which launched in October under a deluge of publicity, was conceived in an effort to convince India's cricket-obsessed 1.2 billion population to follow the world's most popular game.
The competition, which runs from October 12 - December 20 features aging former greats, such as Robert Pires and Alessandro del Piero -- World Cup winners with France and Italy respectively.
The ISL, however, has caused problems for the pre-existing domestic championship, the I-League.
Its 2013-14 season ran from September to April, but the following campaign was delayed until January 2015 to avoid clashing with the ISL.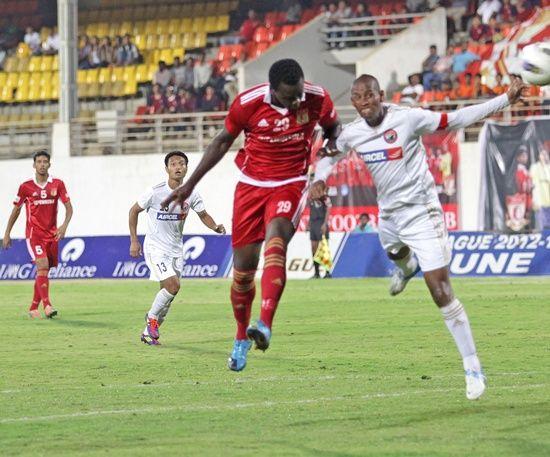 An I-League game between Mohun Bagan and Palin Arrows. Photograph: AIFF media
Kushal Das, All India Football Federation general secretary, told reporters on the sidelines of a conference in Dubai that the rival leagues would merge into a single competition.
"Probably 14-16 teams pan-India going on for seven to eight months. That's the vision," said Das.
"The ISL and I-League are a means to an end. The end is the development of Indian football," added Das, who said it would take "at least six to seven years" for the ISL to become profitable.
"For the club owners, it's an entry into Indian football, which has huge potential -- they are looking at creating a valuable asset," he said.
Average attendances for ISL matches have been around 25,000. That compares with 12,000-15,000 for I-League games, although two Kolkata derbies, which can each draw crowds of about 100,000, warp the I-League's average.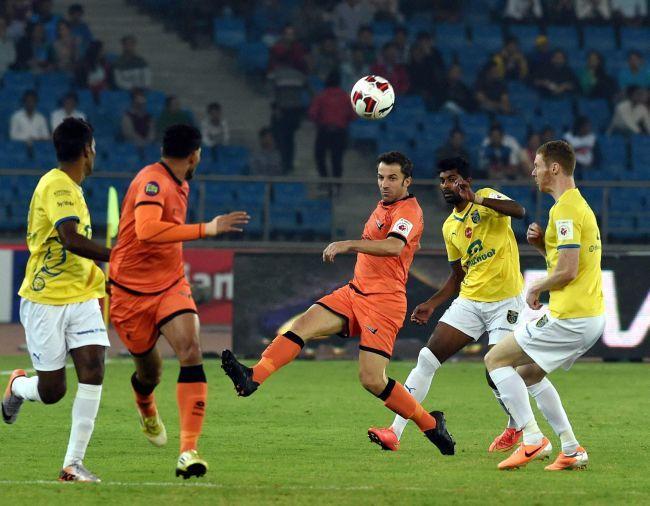 Delhi Dynamos Alessandro del Piero in action against Kerala Blasters. Photograph: PTI
Doubts have emerged over whether the ISL can sustain fans' long-term interest following a dour opening campaign.
Fourteen out of 41 matches have ended in draws -- eight of them goalless -- and only three teams have averaged more than one goal a game.
The format, under which the eight teams play each other twice with the top-four qualifying for the semi-finals, seems to have encouraged defensive football.
"The players didn't have much time together to begin with and then the huge travelling and schedule was tiring them out," said Das.
He added that India, currently ranked 159th in the world, aim to break into FIFA's top 100 by 2020 and qualify for the 2026 World Cup.