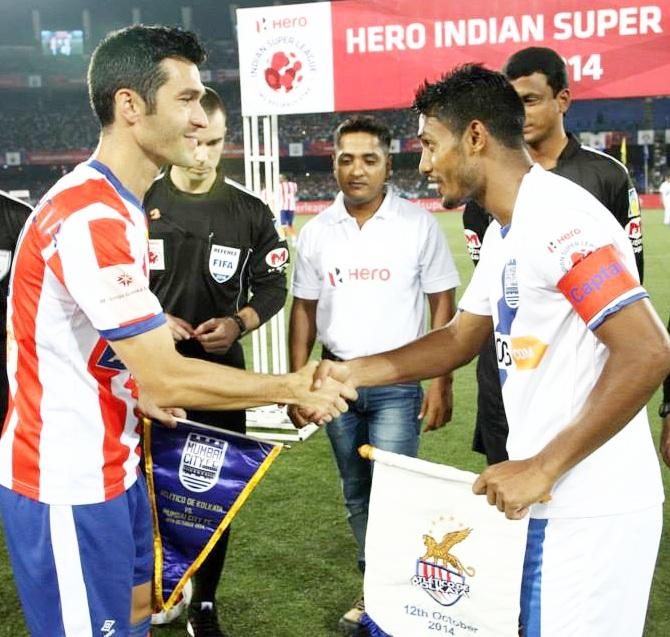 Syed Rahim Nabi, right, with Luis Garcia. Photograph: Courtesy: Mumbai City FC
Barely a game into the Indian Super League and Mumbai City FC have been dealt a massive blow with skipper Syed Rahim Nabi ruled out for upto three weeks due to an ankle injury sustained during the team's opening match against Atletico de Kolkata.
ISL will change the face of Indian football, says Tendulkar
Koke takes NorthEast United past Kerala Blasters
Kolkata drub Mumbai 3-0 in a spectacular ISL opening night
Nabi suffered an ankle injury in the 39th minute of the match played on Sunday at the Salt Lake Stadium, Kolkata.
"As per the findings of the Mumbai City FC medical team, Syed Rahim Nabi has a contusion over the Left Ankle/foot due to twisting of the ankle joint. The MRI reveals that there is neither a fracture nor a ligament/Soft tissue injury. There is a suspected partial sprain of one of the ankle ligament," the club said in a statement.
"Nabi is currently under a knee cast and has begun his rehabilitation with the medical team saying that he could be out for up to three weeks," it added.
Mumbai had lost the match 0-3 to start their campaign on a disappointing note.
Garcia was unstoppable, says Reid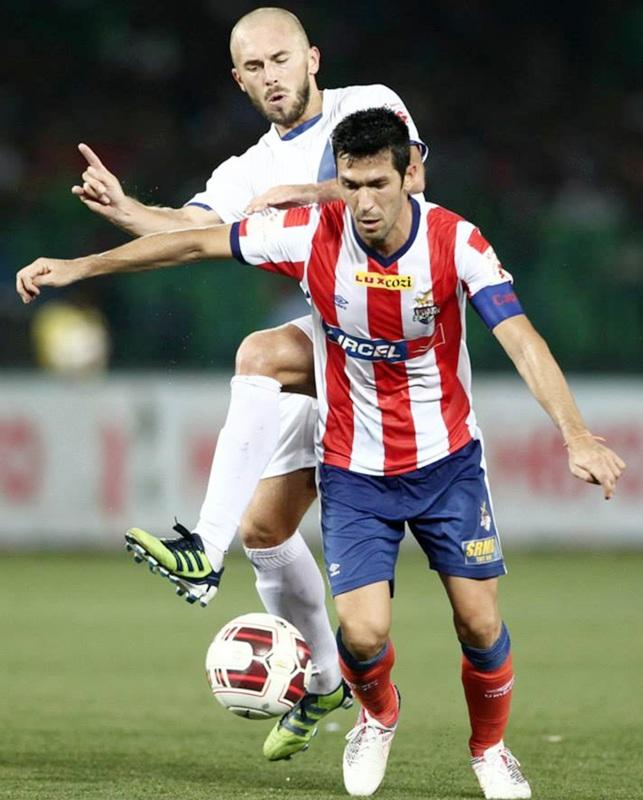 Luis Garcia of Atletico de Kolkata. Photograph: Courtesy: Mumbai City FC
Luis Garcia might not have scored a goal in their 3-0 rout of Mumbai City FC but that he was at the centre of Atletico de Kolkata's attack was acknowledged by none other than their opponents' manager Peter Reid.
"I think Garcia played beautifully and we were unable to contend him," the English pundit said of the former Liverpool star who was part of their 2005 UEFA Champions League winning (RPT winning) team.
Without taking anything away from Atletico de Kolkata, he said: "I think it's fair to say the better team won on the day. They passed better than us."
'I don't want to make any excuse'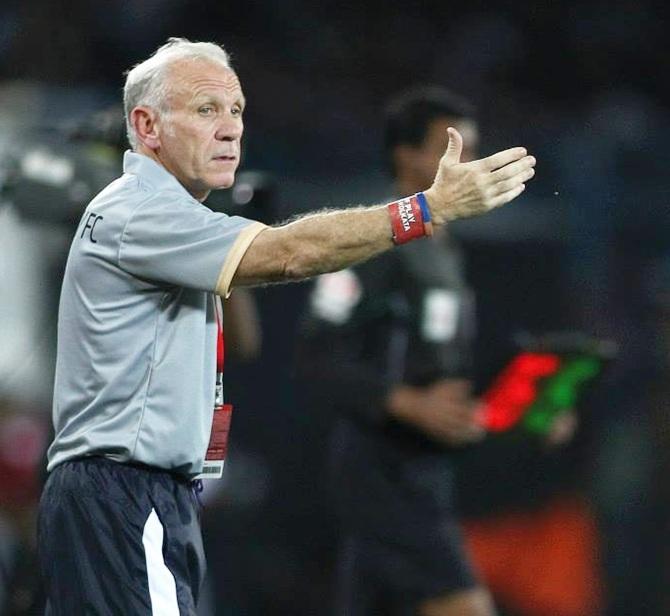 Peter Reid, the manager of Mumbai City FC. Photograph: Courtesy: Mumbai City FC
The Mumbai attack lacked sting without Nicolas Anelka (suspension) and Freddie Ljungberg (calf muscle injury) but Reid insisted to focus on the ground realities that they did not pass well.
"I don't want to make any excuse. We did not pass the ball well. It's not a pleasant thing, we can only get better. You cannot win football matches if you give the ball away.
"I made a couple of changes, I thought we started the second half better. But the second goal changed the complexion of the game," Reid told reporters after their loss at the Vivekananda Yuva Bharati Krirangan in the ISL opener.
On confusion about the availability of the mercurial Frenchman Anelka, Reid said they did not want to risk going against the FIFA ban despite a green signal from the All India Football Federation (AIFF).
"It's a FIFA ban. If you have not got permission from FIFA, it's difficult for Anelka to play a competitive match. We did not have confirmation from FIFA about his availability.
"It was a three-match ban. Then we receive a letter from the Indian federation saying that he can possibly play. But because we did not get FIFA's permission, we decided him not to play. I don't want a fallout with FIFA. So that was the best way," the former Man City and Sunderland manager said.
MCFC next play at home taking on state rivals FC Pune City at the DY Patil Stadium on October 18.