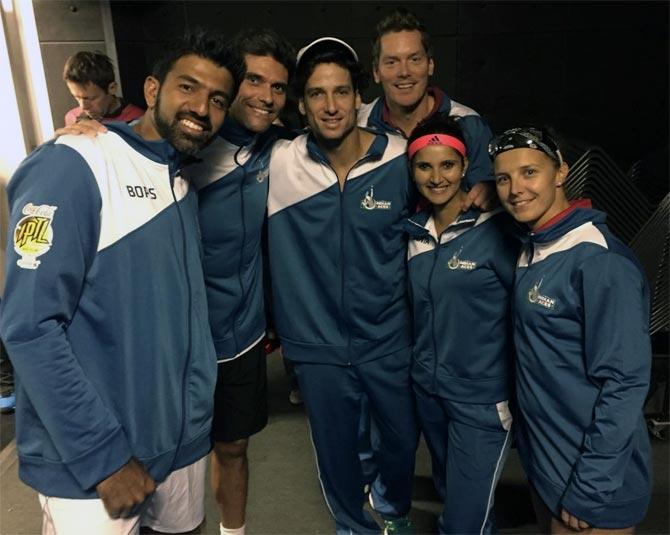 Indian Aces lost all but one match as they suffered their first defeat of the 2016 IPTL season, losing 20-30 to Singapore Slammers, in Tokyo, on Sunday.

Mark Philipoussis began the day for the inaugural champions but lost 3-6 to Thomas Johannson in the legend singles.

Kirsten Flipkens, who had scripted a decisive win for the team on Saturday, though could not help the side today, losing her women's singles contest 4-6 to Swiss great Martina Hingis, a first-timer in IPTL.

Hingis returned again with Pablo Cuevas and got the better of the Indian pair of Sania Mirza and Rohan Bopanna 6-4. It was the first match for Sania and Hingis against each other after splitting.

Indian aces were trailing by five points at that point and they needed a big win from Feliciano Lopez but the Spaniard lost 3-6 to Czech Tomas Berdych.

The match was beyond the Indian team and the combine of Lopez and Bopanna managed a 6-6 tie in the men's doubles against Daniel Nestor and Cuevas.

Indian Aces had started off well as they beat Japan Warriors and UAE Royals in their first two matches.

They share the top spot with Royals with seven points each but are placed second as they have won 76 Games, compared to 79 of Royals.

The top two teams in the points table will clash in the final on December 11.
Photograph courtesy: Indian Aces/Twitter