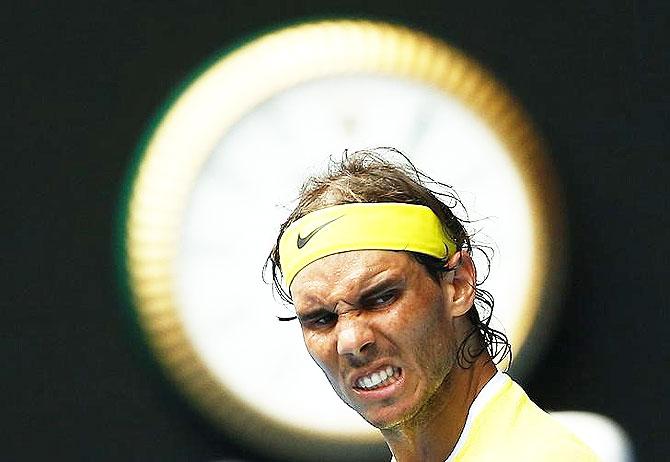 Fourteen-time Grand Slam champion Rafael Nadal on Wednesday pulled out of the Queen's club grass-court tournament, due to wrist injury.
The Spanish maestro, who will turn 30 on Friday, took the decision after failing to recover the injury sustained during the French Open, Sport24 reported.
The Queen's Club tournament is a tune-up to the Wimbledon Championships.
Last week, Nadal, a nine-time champion at Roland Garros, shocked tennis fans by pulling out of his favourite clay-court tournament ahead of his third round contest, saying that he would have suffered a more serious injury had he not withdrawn from the event.
Photograph: Thomas Peter/Reuters