Shooter Esha Singh becomes youngest to donate to the PM's relief fund.
16-year-old India cricketer Richa donates Rs 1 lakh.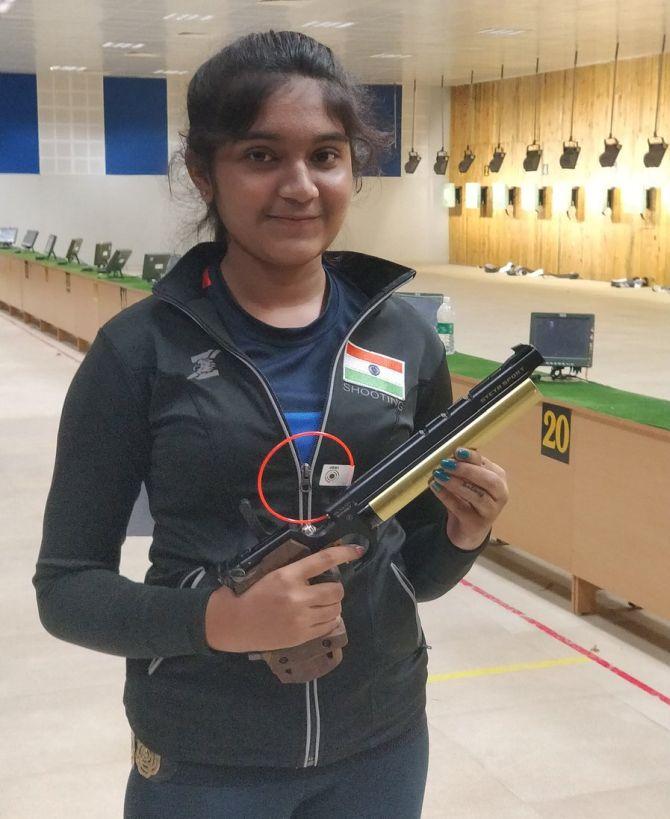 Sixteen-year-old all-rounder Richa Ghosh, who represented India in the Women's T20 World Cup earlier this month, has donated Rs 1 lakh to the Bengal Chief Minister's relief fund for the fight against the COVID-19 pandemic.
Richa's father Manabendra Ghosh went to the Siliguri district magistrate Sumanta Sahay's residence to hand over the cheque on Saturday, Cricket Association of Bengal said.
"When everybody is fighting COVID-19 and the chief minister has appealed for a united battle against it, I thought of contributing a bit as a responsible citizen of the country," Richa, who played two matches in the T20 World Cup including the final, said.
Having made her debut in the tri-series in Australia before the T20 World Cup, Richa and Shafali Verma were the two 16-year-olds who played the final which India lost to Australia by 85 runs on March 8.
Teenaged shooter Esha Singh also pledged to donate Rs 30,000 to the Prime Minister's Relief Fund in the fight against the COVID-19 pandemic, becoming, at 15, the country's youngest sportsperson to make a monetary contribution.
"I pledge to contribute 30 thousand Rupees from my savings to P.M CARE FUND to Fight Covid 19. Desh hai to hum hai," Esha wrote on her Twitter handle.
Kiren Rijiju, Union Minister for Youth Affairs and Sports, on Sunday lauded Esha Singh for contributing to the PM-CARES Fund. "Dear @singhesha10, you are just 15 years old but you have shown that you are a real champion! What a beautiful gesture by such generous contribution to #PMCARES Fund," Rijiju tweeted.
Junior World Cup silver medallist shooter Esha, whose father gave up rally driving in order to support her shooting career, hails from Hyderabad.
In November last year, she clinched a gold in the Asian Shooting Championships, participating in the 10m air pistol event.
One of the many young Indian shooters to have shown in recent times, Esha put up a brilliant performance in the Nationals in 2018, winning gold in the senior, junior as well as the youth categories.
The COVID-19 pandemic has wreaked havoc on the world, claiming over 30000 lives so far while infecting more than 6.5 lakh people.
In India, 25 deaths have already been reported apart from over a 1000 positive cases.