Against all odds, athletes have begun to arrive in Tokyo for the Olympic Games, defying the risks of an ongoing pandemic.
The buildings where this year's Olympians are staying are fairly nondescript grey blocks ranging between 14 and 18 stories: 21 buildings constructed to house up to 18,000 athletes and staff during the Olympics, and then 8,000 for the Paralympics.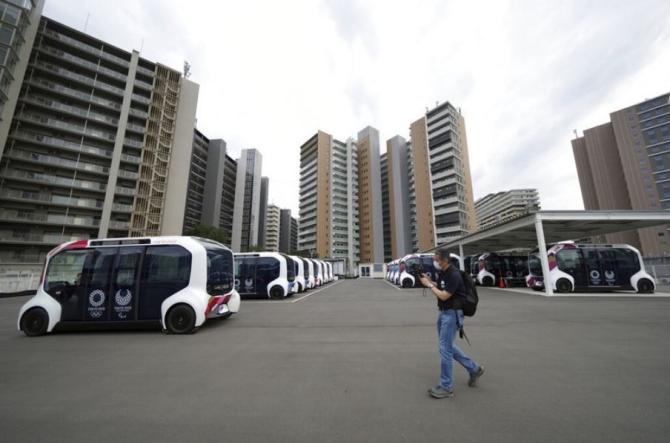 These autonomous electric vehicles will be used for transportation around the main facilities.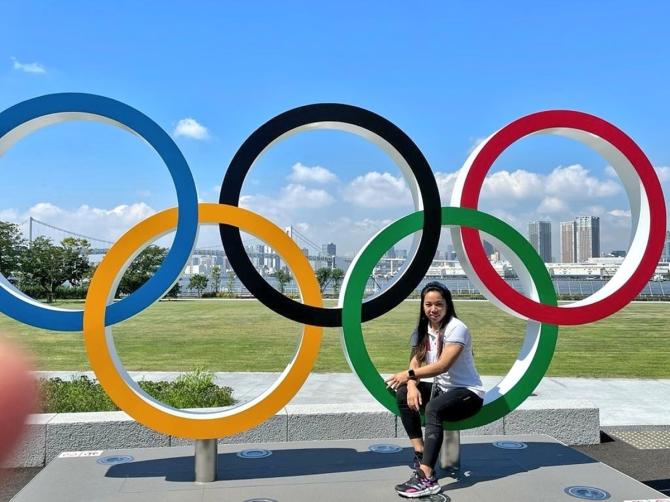 The Olympic Village has a number of facilities to cater to the everyday needs of thousands of athletes and staff.
The Village Plaza has a cafe, a bank, a photo studio, an Olympic merchandise store, a post office, a dry cleaner, and even a florist, while the even more practical facilities include a fitness centre, a clinic, and the 24-hour main dining hall.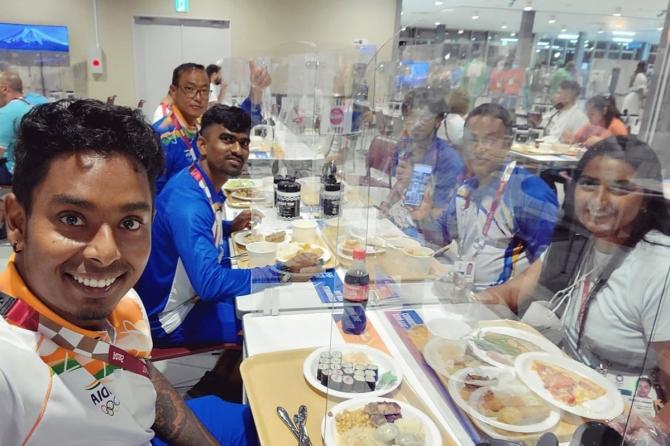 Village residents are asked to eat alone to avoid spreading potentially contagious droplets. Each seat is screened off with plexiglass.
Seating in the various dining halls has been reduced to hopefully avoid the dangers of crowding, with the now ubiquitous clear acrylic panels forming barriers between diners, and meals will be served by staff to avoid athletes touching shared dishes.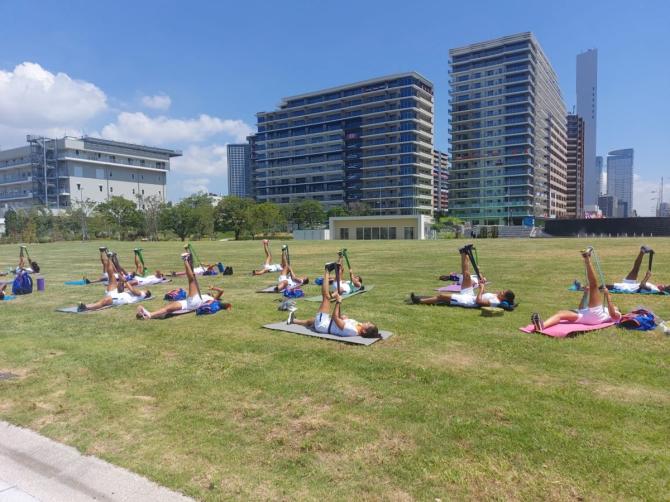 Masks are mandatory even when getting sweaty, and even though the gym machines are cleaned frequently, users are recommended to disinfect them before they start.