'Like every sport, tennis needs to be driven by innovation and revenue and if there is a three billion-dollar opportunity there is no way it can be ignored regardless of the sentiment'
'If it is a World Cup then yes, doing away with home and away format, is okay'
'ITF will need to co-operate with ATP and WTA at some levels since these three bodies are responsible for governing and running the sport but if you've only 750 ranked players, the relegation and qualifying ties at zonal levels will have only amateurs representing the countries'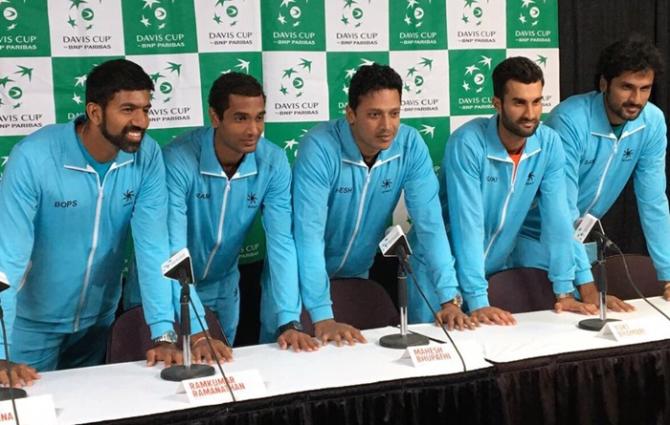 A three billion-dollar deal is too big to ignore as authorities target revamp of the Davis Cup but doing away with the home and away format is not "ideal" since it is the DNA of the competition, says India's captain Mahesh Bhupathi.
The International Tennis Federation (ITF) will put to test a proposal to create a season-ending World Cup of Tennis, featuring 18 nations.
The matches will be played over a week at a single venue in the traditional week of Davis Cup final in November, abolishing the home and away format for ties in the elite World Group.
The idea, approved by the ITF Board of Directors, will be put to vote in August in Orlando and needs two-thirds majority to become a reality.
The revamp idea has come after the ITF struck a deal with investment group Kosmos, founded and run by Spanish international and FC Barcelona footballer Gerard Pique. It is expected to pump in US$3billion into the tournament in a 25-year period.
It's being speculated that sponsors and corporate lobbies are putting pressure on the ITF to get more top players to participate in Davis Cup. There are instances when top players, in the wake of an already crammed schedule, have skipped ties.
"Davis Cup is special and all the top players have committed to it at some point. Like every sport, tennis needs to be driven by innovation and revenue and if there is a three billion-dollar opportunity there is no way it can be ignored regardless of the sentiment," Bhupathi told PTI.
"Top players always play for their country when they are fit and healthy. A case in point is Rafa (Rafael Nadal) who just played even when he missed Indian Wells and Miami (Masters events). It's not about Davis Cup. If a player is injured or tired they miss the biggest events in the world as well like you saw at the London Masters few years in a row," he argued.
However, Bhupathi, winner of 12 Grand Slam titles, said doing away with the home and away ties is not a great idea.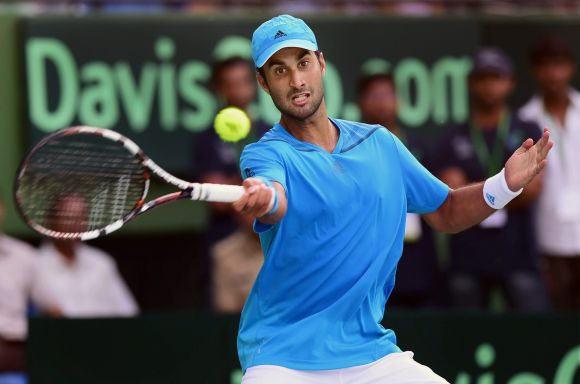 "It will not be ideal because playing at home and dealing with the challenges in away ties is part of the Davis Cup DNA that makes the competition exciting," Bhupathi said.
The tennis world is split on the issue with top players like Nadal voicing their support for it while a few like Nicolas Mahut, Greg Rusedski and Todd Woodbdrige saying it will kill the very essence of the tournament.
India's top player Yuki Bhambri differed from his captain and said having a World Cup was not a bad idea.
"If it is a World Cup then yes, doing away with home and away format, is okay," Yuki, a key member of Indian team, said.
"Everyone has an opinion. Some say it might benefit some say it won't. I think a lot more ATP points need to be added and it always helps to increase the prize money. Another idea could be to have Davis Cup every two or three years. Right now a country wins in November and is back in February to play the first round again," Yuki stated.
Former national champion Ashutosh Singh, also a former member of the Indian Davis Cup squad, though was not supportive of the changes.
"On the one hand, ITF president David Haggerty says we wants to popularise the sport and expand it further, bring in more numbers but on the other hand, he proposes to take away the viewership and hosting possibilities from a majority of nations, in effect limiting its outreach. It will be death of Davis Cup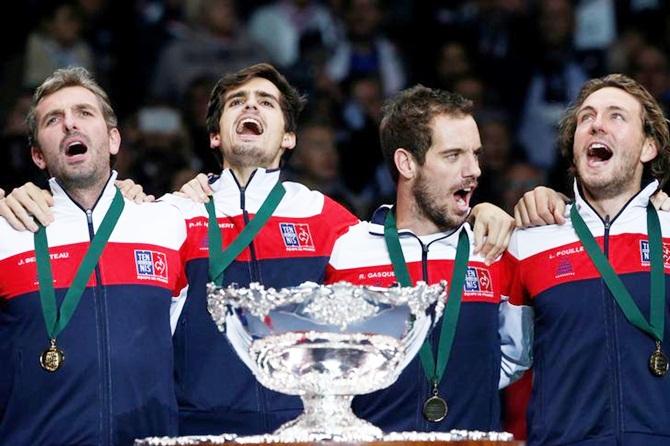 "I don't understand why the ITF wants to compete with ATP in every aspect? ITF has a much bigger role and an even bigger responsibility than ATP in maintaining the essence of the sport.
"The International Olympic Committee counts ITF as a stakeholder and not ATP. So, the current president wants to go opposite to what the Olympic charter says?" he asked.
He further said the money should not be a factor in every decision.
"If money is what makes you happy, you'll never be happy, as money is just numbers and numbers never end. But hopes, dreams, aspirations do crash at some point if one sees the barriers ahead of oneself."
Singh also criticised the move to limit the number of ranked players on ATP to only 750.
"ITF will need to co-operate with ATP and WTA at some levels since these three bodies are responsible for governing and running the sport but if you've only 750 ranked players, the relegation and qualifying ties at zonal levels will have only amateurs representing the countries," he feared.