Former triple jump world champion Phillips Idowu will miss next month's world championships in Moscow after announcing on Wednesday that he was taking an indefinite break from athletics.
The 34-year-old Briton has competed only once since last year's London Olympics, where he made an early exit after crashing out in qualifying.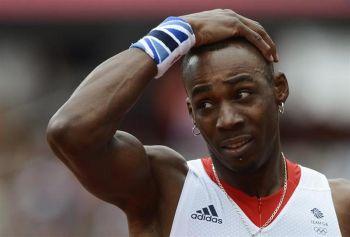 "After some careful consideration I have decided that for the foreseeable future I will be taking a step back from athletics," the 2008 Beijing Olympic silver medallist said in a statement.
"I feel this is the right time for me to make this decision and it's not a choice I've made lightly."
British Athletics performance director Neil Black wished Idowu all the best.
"It's a big, brave decision for Phil and whilst we're sad to see him hang up his spikes for now, he's had a fantastic career," he said. "Winning medals across all major championships, including gold at world, European and Commonwealth is a brilliant record."
Photograph: Dylan Martinez/Reuters