A selection of musings from around the cricket World Cup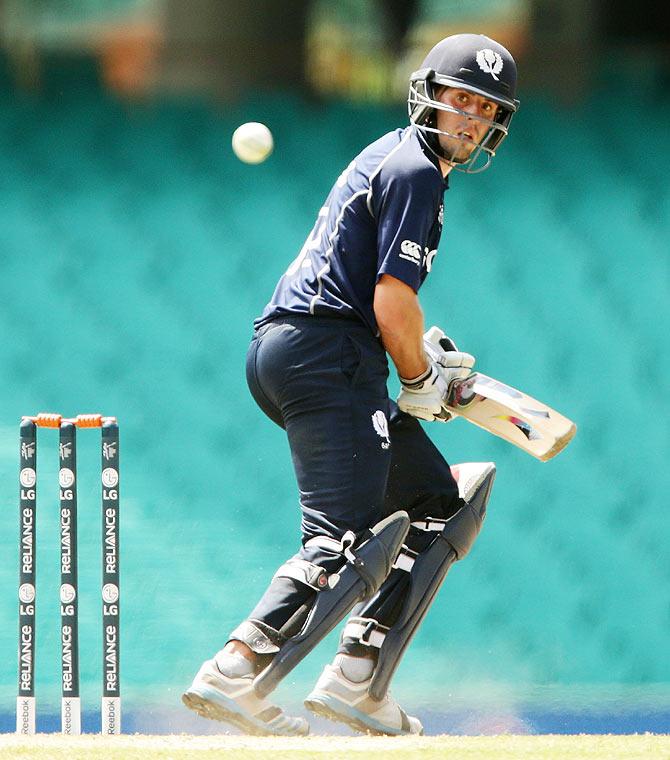 Calum MacLeod of Scotland bats. Photograph: Matt King/Getty Images
Meet Calum MacLeod. He is Scottish cricket's poster boy and not just because his path to the World Cup has been every bit as bumpy as his country's.
MacLeod made his international debut as a fast bowler batting at No.9, but when Scotland face England on Monday in Christchurch he will play as an opening batsman who occasionally bowls.
The turning point in MacLeod's career came in 2009 when, as a 20-year-old, he was called for a suspect action while playing for Warwickshire in England. His action was repaired after work with Allan Donald, the county's fast bowling coach, but his pace had dropped from the mid 130s to around 110km/h.
The Glaswegian thought about switching to hockey but decided he had worked too hard to pursue his dream to give up after one setback. So he decided to become a batsman – no small ask given he had spent his professional career as a tailender and even in his junior days batted about the No.6-8 mark.
The World Cup desperately needs a close contest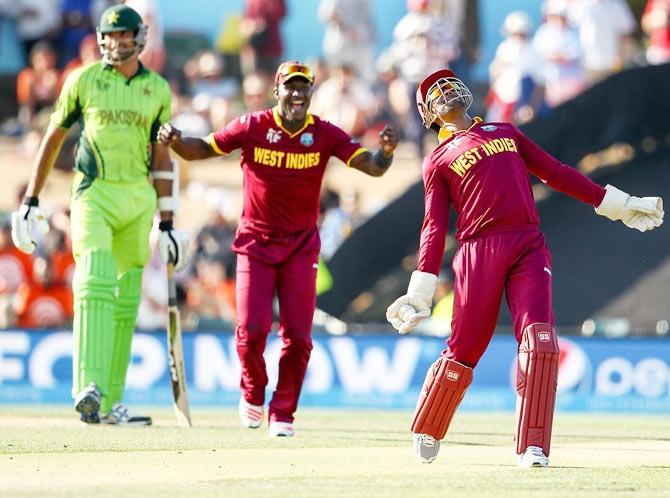 West Indies' Denesh Ramdin celebrates a dismissal against Pakistan. Photograph: Martin Hunter/Getty Images
Watching Pakistan and West Indies in action on Saturday, anyone could be pardoned for believing this was a farce being played out, not sport at the highest level between two major cricket teams.
Batting first, the West Indies top order batsmen seemed intent on making their way back to the dressing room asap, hitting several deliveries in air needlessly, but incessantly.
Limited overs cricket demands aggression and scores of 300+ have now become commonplace so batsmen have to make a go of it. But there must be some method to the madness. However the mishits by the West Indies, a couple of them dollies, went begging as Pakistan's fielders showed strong aversion to catch anything.
For those with even somewhat refined cricketing sensibilities, this was a grotesque spectacle of ineptitude technique and blighted temperament. Through the day, it almost seemed the contest was between which side could make the greater, not the fewer mistakes.
England have no excuses after New Zealand defeat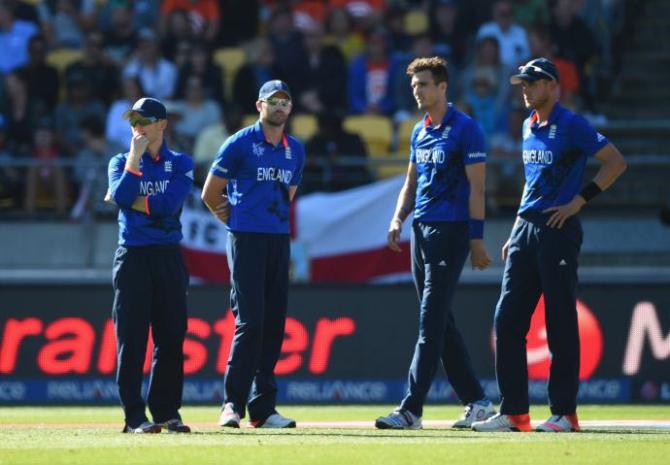 England captain Eoin Morgan talks with bowlers James Anderson, Steven Finn and Stuart Broad during the World Cup match against New Zealand. Photograph: Shaun Botterill/Getty Images
England's eight-wicket World Cup defeat by New Zealand in Wellington was the most one-sided one-day international between Test-playing nations that I can remember seeing.
It was almost too bad to put into words. To be bowled out for 123 and then see that chased down in 12.2 overs is extremely chastening for Eoin Morgan's side. They will feel utterly embarrassed.
There can be no excuses, especially as they won the toss and batted first on a good pitch.