'Don't think I did anything wrong honestly. I wanted to go to India. I wanted to go back to Switzerland for Christmas'
'I practised as hard as I possibly could. Sure, the year ended late, but one week later than normal. At the end of the day, I'm confident that what I did was the right thing'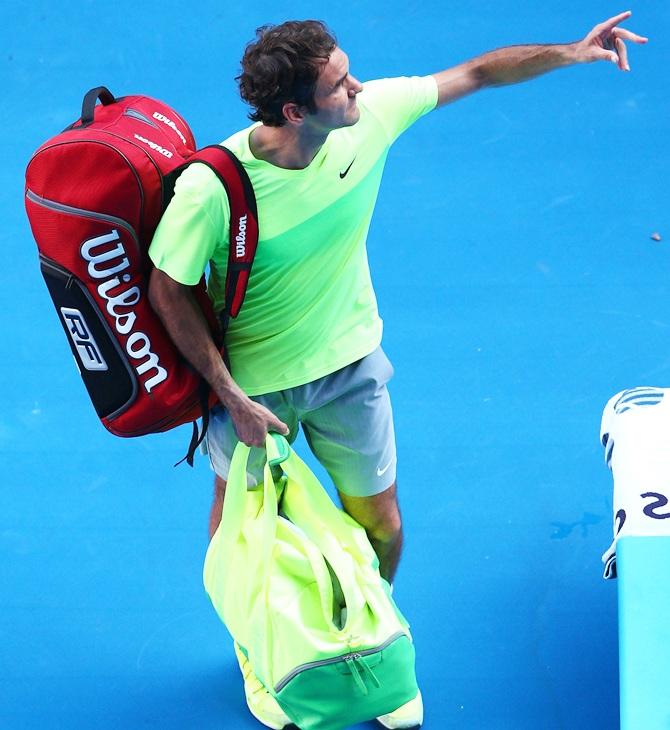 Roger Federer of Switzerland leaves the court after losing his third round match against Andreas Seppi of Italy. Photograph: Cameron Spencer/Getty Images
A late end to last season that included a successful Davis Cup final and matches in India had no impact on Roger Federer's surprise third round loss to Andreas Seppi at the Australian Open on Friday, the second seed has said.
SHOCKING! Seppi dumps Federer out of Australian Open
Australian Open: Bopanna, Paes, Sania lose doubles matches
Sharp Sharapova returns to form to reach fourth round
Federer, who had back trouble towards the end of 2014, helped Switzerland to their first Davis Cup victory in late November before he played the matches in India, ending his year later than usual.
"I don't think I did anything wrong honestly. I wanted to go to India. I wanted to go back to Switzerland for Christmas," Federer told reporters after his shock 6-4, 7-6(5), 4-6, 7-6(5) loss to the World No 46.
"I practised as hard as I possibly could. Sure, the year ended late, but one week later than normal.
"At the end of the day, honestly I'm confident that what I did was the right thing."
Crucial points went in the Italian's favour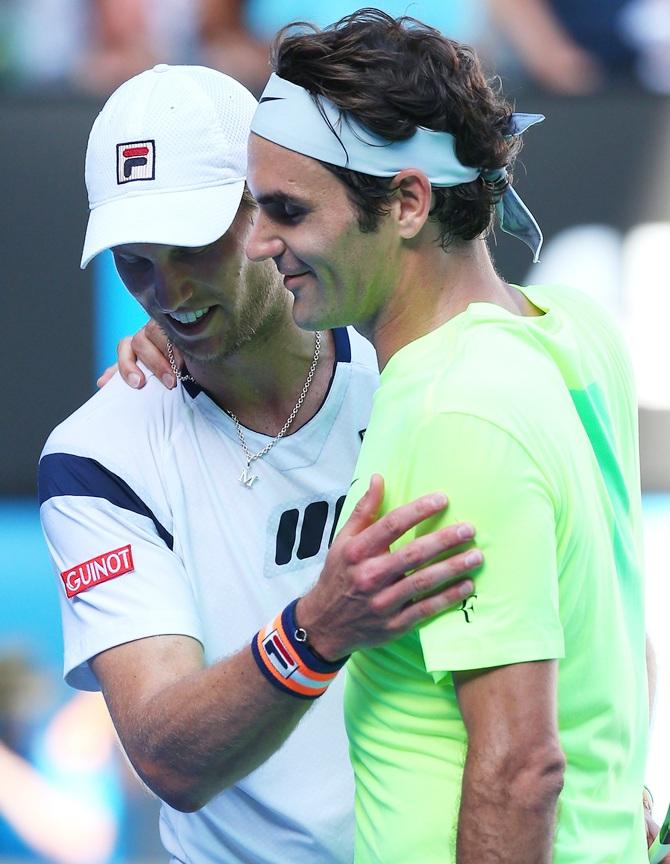 Roger Federer of Switzerland shakes hands with Andreas Seppi of Italy. Photograph: Quinn Rooney/Getty Images
Federer had never lost to Seppi in their previous 10 encounters and had entered the season opening grand slam with some momentum after winning the Brisbane International title.
He also felt he was playing as well as he ever had.
A comfortable first round victory over Taiwan's Lu Yen-hsun was followed with a below-par performance against Italy's Simone Bolelli, in which he dropped the first set.
Practice had been fine, he said, though he had a slight sense of foreboding while preparing for the clash.
"I felt for some reason yesterday and this morning it was not going to be very simple," he said. "Even in practice I still felt the same way."
Even then, he still felt he had been striking the ball well and it would pass, but it seemed Friday was just a case that everything Seppi did came off.
Net cords dropped on the right side of the net, drives kissed the line, crucial points went in the Italian's favour.
'The rallies are going in a way you don't like it'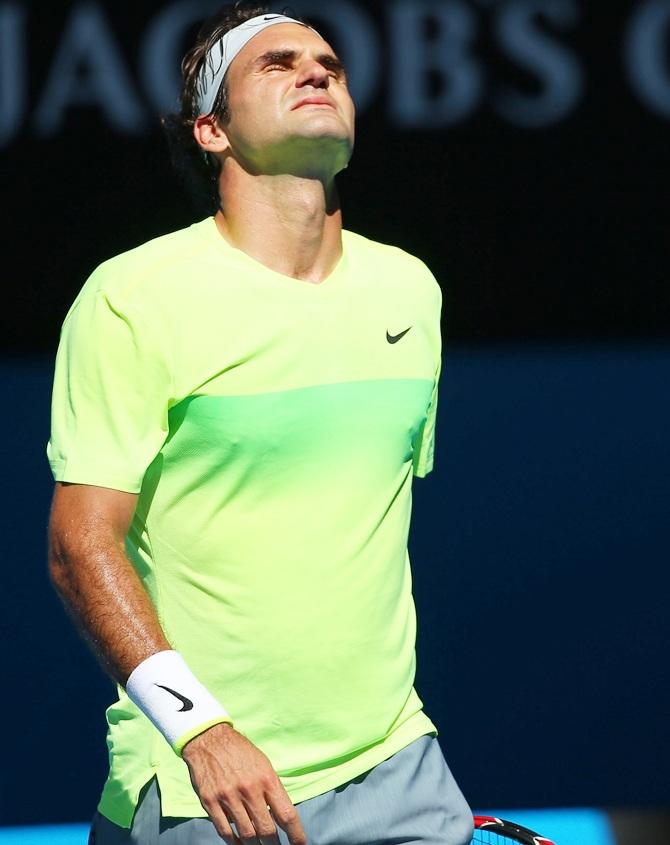 Roger Federer of Switzerland reacts. Photograph: Quinn Rooney/Getty Images
In short, it was just one of those days.
"I definitely wanted to go into the match, play aggressive, play the right way, play on my terms, but it was just hard to do (and) ... somehow couldn't play my best tennis," the 17-time Grand Slam winner added.
"It had things to do with Andreas' game and with my game as well. You put those things together; all of a sudden you're playing a match you don't want to play.
"The rallies are going in a way you don't like it.
"It wasn't all bad. It's just when it counted the most somehow it just ended up going his way."