Pailan Arrows skipper Milan Singh ended his successful three-season stint with the team and has signed a contract with Shillong Lajong FC for two years.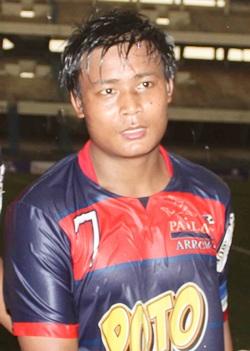 Milan, a central midfielder, started his career with East Bengal and joined the Pailan Arrows in 2010. During his association with the Arrows, he had scored six goals in 31 appearances.
After a successful run with Pailan Arrows as the key player in their previous I-league seasons, he was handed the captaincy of the team for the 2012-13 season and he went on to score five goals for his club.
Arvind Narayan, Libero Sports Partner and FIFA Licensed player agent of Milan Singh said, "Milan is a quality player and will support Shillong Lajong's ambitions of creating a title challenging squad."
Photograph: AIFF Media