Hull City manager Mike Phelan has been named the Premier League manager of the month for August after guiding the promoted club to an impressive start in England's top flight.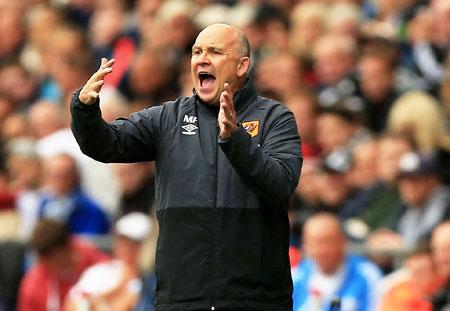 Hull began the season with wins over defending champions Leicester City and Swansea City before losing 1-0 to Manchester United. They are fifth in the standings.
The 53-year-old Phelan took over as caretaker manager in July following Steve Bruce's resignation and has not yet been handed a permanent position.
"We had a discussion last week and we're still talking about it. It's irrelevant. It's still about preparing the team. Those discussions will continue," Phelan told British media.
"We've had a good start to the season."
ManchesterCity winger Raheem Sterling was named player of the month after scoring two goals and claiming two assists in the first three matches.
Image: Hull's manager Mike Phelan gives instructions during the Premier League match between Swansea City and Hull City at Liberty Stadium on August 20
Photograph: Ben Hoskins/Getty Images