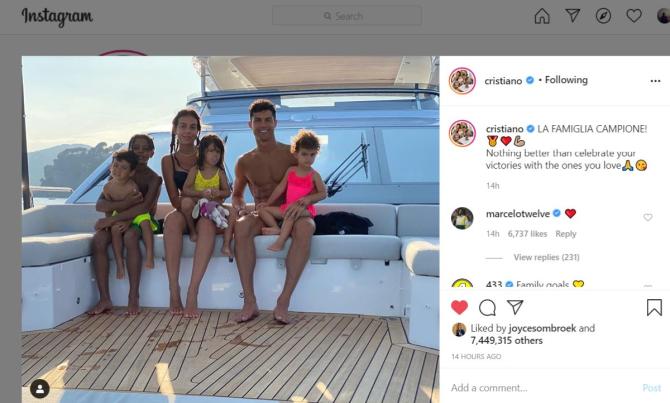 Cristiano Ronaldo celebrated Juventus's 9th Serie A title win with a mini-vacay.
The Portuguese superstar was joined by his girlfriend and his young family on a holiday, the title win on Sunday being good reason to take some time off.
The UEFA Champions League resumes this week and this family time will be an ideal break to get back to business when Juve face off with Lyon in their Champions League round of 16 second leg match on August 8.
Last week, FC Barcelona's Lionel Messi and Luis Suarez and their families took off to Ibiza for some quality time.