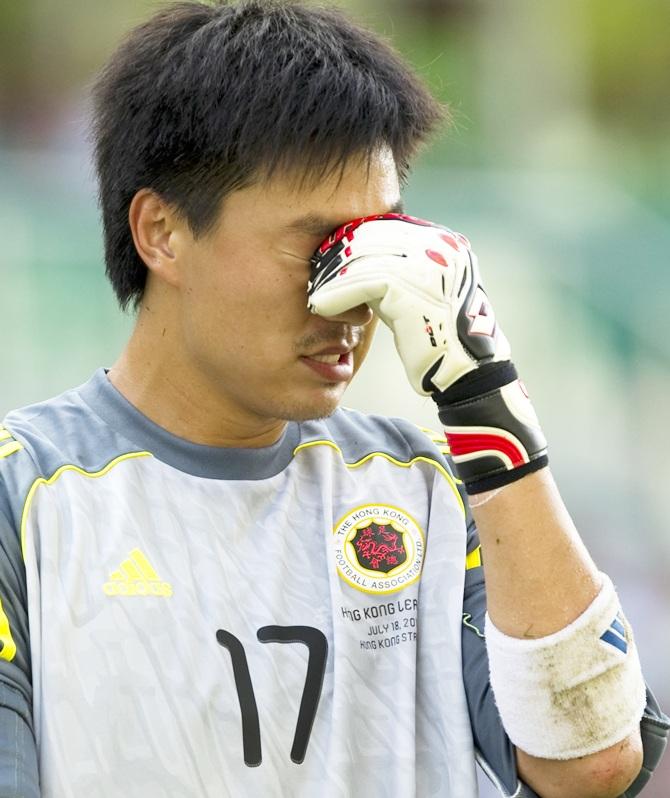 Goalkeeper Weijie Sui reacts after. Photograph: Victor Fraile/Getty Images
Quenching his thirst while on duty proved costly for Chongqing Lifan goalkeeper Sui Weijie, who has been fined for sipping water as their opponents equalised in a Chinese Super League match, local media reported on Tuesday.
Hovering around the relation zone, Lifan were leading 1-0 seven minutes from time in Sunday's match when hosts Liaoning were awarded a free-kick just outside the penalty box.
From a hastily taken set-piece, Liaoning midfielder Ding Haifeng darted past a group of static defenders before slotting the ball into an empty net, much to the horror of Sui, who was stood motionless drinking from a bottle next to the goal post.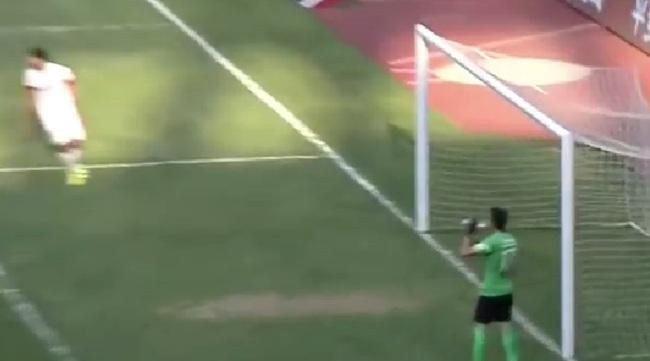 Video grab of goalkeeper Sui Weijie drinking water as their opponents equalised
Lifan had since slapped Sui with a 50,000 yuan ($8,060) fine and he faced suspension, Xinhua reported.
"I made a terrible mistake in Sunday's game and let go a full three points," Sui, who was confronted by Lifan supporters at Liaoning's ShenyangAirport on Monday, was quoted as saying.
"I won't repeat the same mistake and will never lose concentration."
Lifan languish just above the drop zone in 14th place on 10 points after winning just two of their 11 matches so far.