'He started to draw so much attention, that when the people went to see a Santos match, they asked if he was going to play or not. And you know what, he was good but he was just a 13-year-old child.'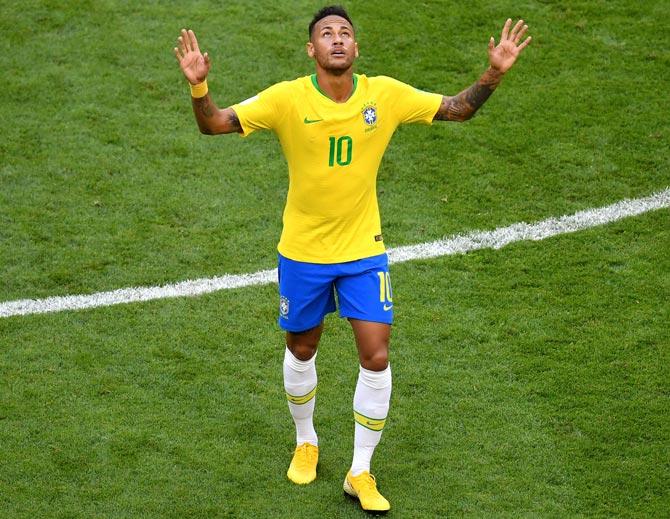 Brazilian's first Santos FC coach 'Lima' reveals start of PSG star's rise to glory.

Antonio Lima Dos Santos was room-mates with legend Pele during his playing days for Brazil, however his relationship with the club Santos goes even deeper.

Part of Brazil's 1966 World Cup team, Lima (as he is also known) enjoyed a successful playing career with Santos before going on to coach there including helping to launch current idol Neymar Jr on the road to glory.
The 76-year-old reveals how Neymar became one of the world's leading football players as the Brazilian begins his season for PSG against Caen on Sunday:

What is your relationship to Neymar Jr? How did you meet?

My relationship with Neymar began when he was only 12. He was introduced to me by a friend who had already seen him play football. I was curious to know whether or not he was that good, so I went to see him play. Nobody knew about him and what happened? He went from playing indoor futsal to field football. I got help from Jose Ely de Miranda - Zito - who was also a Santos player. We created a category that did not exist, the under-13s, so he could be registered and be part of our group.

What stood out about Neymar Jr when you first met him?

I was impressed. I had my doubts, though, as I thought he could have problems because he played very little field football. He played much more indoor football, and there is a big difference between them. The first time I saw him on the field, I had a conversation with him and we talked. I remember talking to him in the locker room. I told him he shouldn't believe this was going to be his only chance. We know that 80% of the time you play indoor football and not professional football. So it's going to take a while to adapt from one place to the other.
Well, it took him half an hour to adapt and, after that, he was playing very relaxed - playing in his usual position and so on. I remember that a month later he went to Sao Paulo to take part in a tournament. He started to draw so much attention, that when the people went to see a Santos match, they asked if he was going to play or not. And you know what, he was good but he was just a 13-year-old child.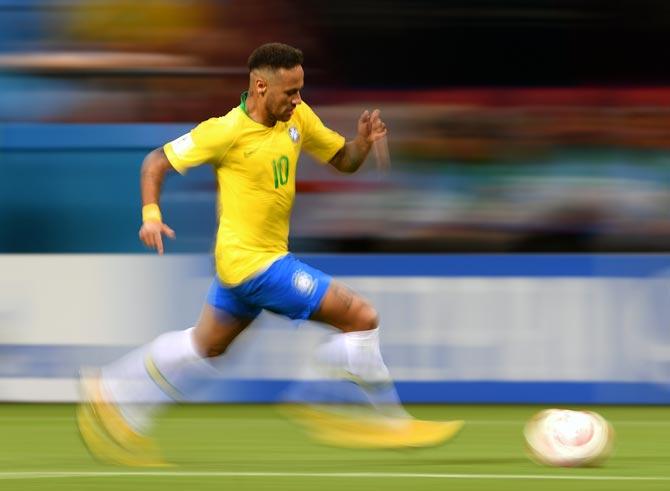 How was his attitude to training back then?

First of all, he always wanted all the balls for him. I talked a lot about this with him. The first thing he said when he got to the field was: where's the ball? And the physical trainer also insisted in calling his attention. Starting with this habit could result in an injury. So we had a special routine for him because, if he could, he would train the whole time with the ball.

Neymar Jr said you are the coach he has fondest memories of. How does that make you feel?

It sometimes happens. I made a great friend as well as I got to know a great player. I also love him a lot because all that happened was more due to our friendship than a common coach-player relationship. It worked like this. I had to talk to him as if I was talking to my son. I tried to correct him where I thought he was wrong. And when he had a problem he came to me to talk, something that not all the players do. But he did.

How did Neymar Jr handle losing important matches?

He couldn't get used to it. He barely recognised it could happen. I was speaking a lot with him. I said, 'Only three things can happen: you win, you lose or you tie. The rest is not going to happen.'

If you were still coaching him now, how would you improve his game?

I'd work today to improve his performance. I would train him today to pass the ball faster, because all his rivals know how to play against him. They barely give him the chance to play with the ball. When he stops the ball he has them with him and they don't allow him to make any progress, they don't permit him to develop his game.