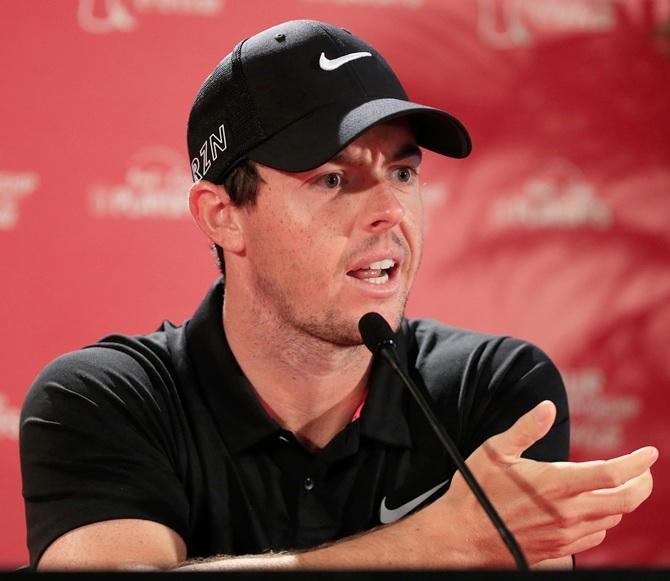 IMAGE: Northern Ireland's Rory McIlroy speaks to the media. Photograph: Sam Greenwood/Getty Images
World No 3 golfer Rory McIlroy has lavished praise on tennis ace Novak Djokovic, saying he is inspired by the Serbian's dedication towards the sport.
Earlier, Djokovic defeated Andy Murray in straight sets at the Australian Open's final to grab his 11th Grand Slam title.
Describing the Serbian's performance at the Australian Open as 'unreal', McIlroy insisted that he had never seen such an incredible tennis as Djokovic had displayed in the first two sets of the semi-final clash against Roger Federer.
The 26-year-old Irishman, who believes that the World No 1 tennis player had been playing at just another level, said that he hopes the latter would clinch a gold medal for his country in Rio Olympics.
McIlroy, who is looking forward to complete his own golfing career Grand Slam Masters at Augusta National in April, will represent Ireland in Rio Olympics, starting from August 5.