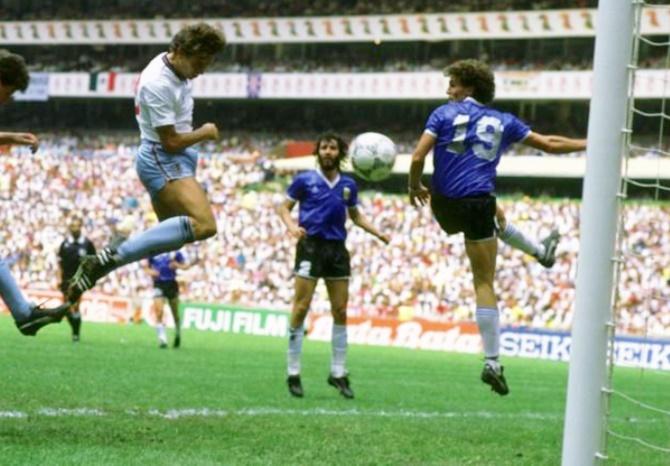 A thoroughly decent manager with his hand on the tiller, an iconic goal machine up front. Mercurial midfielders and a talismanic giant of a central defender... analyse England's World Cup 2018 team, and remarkable similarities emerge between the XI expected to start the semi-final against Croatia on Wednesday, and the team that last reached a semi-final in 1990.
As Gareth Southgate's men shoulder the hopes of a nation, we compare them with Bobby Robson's team of 1990.
JORDAN PICKFORD v PETER SHILTON
Peter Shilton: Shilts had been widely considered one of the world's best goalkeepers for almost 20 years. Having not made his World Cup debut until aged 32, he went on to play in 17 World Cup finals matches, and shares the record 10 clean sheets held with France's Fabien Barthez. By 1990, though, he was 40-years-old and had lost some of the agility and speed which carried him to 125 caps. His immobility was most marked in the penalty shootout defeat to Germany.
Jordan Pickford: A revelation of the tournament, the 24-year-old only made his competitive England debut in the first match of this World Cup, but has looked rock solid. He commands his box well, and a series of superb saves in the quarter-final against Sweden earned him the man of the match accolade and universal praise from players and pundits alike. In contrast to the seasoned Shilton in 1990, Pickford has become the youngest England goalkeeper to keep a clean sheet in a World Cup match at 24 years and 122 days.
KYLE WALKER V DES WALKER
Des Walker: "You'll never beat Des Walker" was the chant of the summer 28 years ago, and the central defender's lightning speed regularly helped bear out that prophecy as he often eased himself into position and the ball away from his opponent without ever having to resort to anything as ungainly as a tackle.
Kyle Walker: Same name, same speed. Walker's pace over 20-30 metres matches anyone at the World Cup and has helped ensure England have never really been exposed by a counter-attack. Naturally a full back, his switch to central defence has added mobility to the middle but at the cost of losing Walker's threat on the overlap.
JOHN STONES V MARK WRIGHT
Mark Wright: Intelligent, thoughtful player who was always comfortable with the ball at his feet. A fantastic passer of the ball and dangerous in the air, Wright acted as Bobby Robson's sweeper in the 1990 campaign, scoring the only goal of his England career in the 1-0 group stage victory over Egypt.
John Stones: A traditional big, solid centre back who is lauded for his ball-playing skills, vision and technical ability. Like Wright, comfortable with the ball at his feet, one feature of this World Cup has been the calm, collected way Stones has intercepted opposition attacks and played the ball out from the back. Scored his first two international goals in England's 6-1 thumping of Panama in Nizhny Novgorod.
HARRY MAGUIRE V TERRY BUTCHER
Terry Butcher: A warrior of a man, Butcher will be forever remembered leading England's defence in a World Cup qualifier against Sweden in 1989, his white England shirt turned red from the blood pouring down his face from a deep forehead wound. Having cut his head he had some impromptu stitches and bandaged it to keep playing but his relentless heading of the ball caused the wound to reopen resulting in the iconic image.
Harry Maguire: Maguire's previous experience of international competition – Euro 2016 – was as an England fan. The 25-year-old only made his England debut in the World Cup qualifier against Lithuania in October. Maguire scored England's opening goal in their quarter-final win over Sweden with a thumping header, and has won more aerial duels in this World Cup than any other defender.
KIERAN TRIPPIER V PAUL PARKER
Paul Parker: That summer of 1990 was the highlight of full back Parker's career. Having travelled to Italia '90 as a back-up to Gary Stevens, he replaced him just one match in and kept his spot for the duration of the tournament. A back-pedalling Shilton was breached for the first time in the semi-final when Andreas Brehme's shot clipped Parker's heel, but the defender made amends in the dying minutes of the match, setting up Gary Lineker for the equaliser.
Kieran Trippier: Another unburnished gem unearthed by Southgate, Trippier has been superb in Russia and has set up 13 chances so far, the fourth highest number in the tournament. Also stepped up nervelessly in the shootout win over Colombia.
DELE ALLI V PAUL GASCOIGNE
Paul Gascoigne: There can never be another Gazza. Sublimely gifted, irrepressibly gregarious, tragically flawed. Gazza's tears in the semi-final marked one of the defining moments of that tournament, and touched hearts throughout the country. Creatively, he was at the centre of the England team throughout the World Cup and could do things other players could only dream of. 'Gazzamania' gripped Britain in the wake of the World Cup and saw him reach No.2 in the UK pop music charts.
Dele Alli: Supremely talented in all areas of the game, there remains a nagging feeling that Alli, and his coaches, still don't quite know what to do to extract the best from him. Operates best in the netherworld between midfield and attack, drifting, arriving, slipping and, against Sweden, scoring. Has not been 100 percent fit in Russia but remains a key piece in the England jigsaw.
JORDAN HENDERSON V DAVID PLATT
David Platt: His place in English soccer history is secure thanks to his wonderful volleyed goal a minute from the end of extra time to beat Belgium in the second round in 1990. Developed into a terrific all-round midfielder with bottomless energy and scored an impressive 27 goals in his 62 internationals. No penalty hang-ups for Platt either, as he confidently dispatched his spot kicks in the shootouts against Germany in 1990 and then Spain and Germany again in Euro 96.
Jordan Henderson: A little like Platt, he is probably not noticed that much until he is not there. Sometimes criticised for his lack of adventure, conversely Henderson is the midfield enabler that every team needs. An accurate and astute passer who has grown into a real midfield controller, he now has the proud boast of not having lost in any of his last 30 England matches.
JESSE LINGARD V PETER BEARDSLEY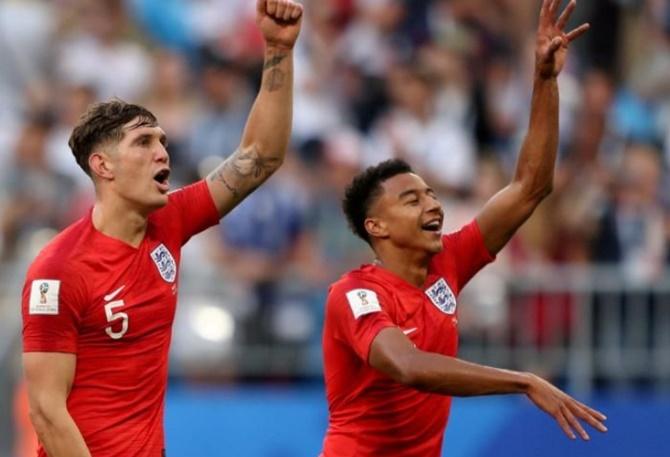 Peter Beardsley: Beardsley was the perfect foil for Gary Lineker, and the duo combined brilliantly when England were at their best. He hardly looked an elite athlete, hunched of back and face, but he played with skill, instinct and total commitment and was a supremely difficult man to pin down. A relatively poor return on nine goals from 59 games does not showcase his ability. He was also one of the successful ones in the 1990 semi-final shootout.
Jesse Lingard: Lingard joined Manchester United at the age of seven and has been the "next big thing" pretty much ever since. His talent is undoubted but only in the last year or so has he really established himself for club and country. He has covered more ground than any team mate during the current tournament but has yet to really shine as a creative force.
ASHLEY YOUNG V STUART PEARCE
Stuart Pearce: Revelled in his nickname of "Pyscho", Pearce had great slabs of meat for thighs and thundered into tackles with 100 percent commitment. Did not kid himself that he was anything other that a destroyer, though his wicked left foot could deliver a mean free kick. Suffered the agony of missing a penalty in the semi-final but then, in one of the most memorable moments in English soccer history, gained glorious redemption by smashing one home in the Euro 96 win over Spain – until last week England's only shootout win.
Ashley Young: One of the few survivors from England's dire 2016 European Championship campaign, Young must be pinching himself. After winning his 30th cap in 2013 he would have thought his international career was over when he went over four years without a look-in. But brought back in 2017 after a lift in form also made him a Manchester United regular, he is having the season of his life. Nominally a wing back under Southgate he has been more "back" than "wing" in Russia but has brought stability and experience to a very young squad.
RAHEEM STERLING V CHRIS WADDLE
Chris Waddle: Ungainly and unpredictable – which made him a difficult man to mark. Waddle was a classic winger in that he loved the simple challenge of getting past his man and delivering a cross. He was inconsistent but dangerous. Could have been a national hero if his shot that hit the post in extra-time had been an inch to the side. Instead he is destined to be remembered for blasting his decisive shootout penalty over the bar.
Raheem Sterling: Ungainly and unpredictable... Sterling has come in for a lot of criticism at this tournament where he has not had the impact the country hoped for after a terrific season with Manchester City. He is a rarity in the modern game – a slightly-framed player who can dribble past and bamboozle the best defenders in the game. He often does not seem to quite know what his feet are doing – which makes him all the more difficult to nullify. At times he had the sturdy Swedish defence in tatters in the quarter-final but his subsequent finishing and decision-making let him down. He does, though, possess the X-factor that might just make the difference.
HARRY KANE V GARY LINEKER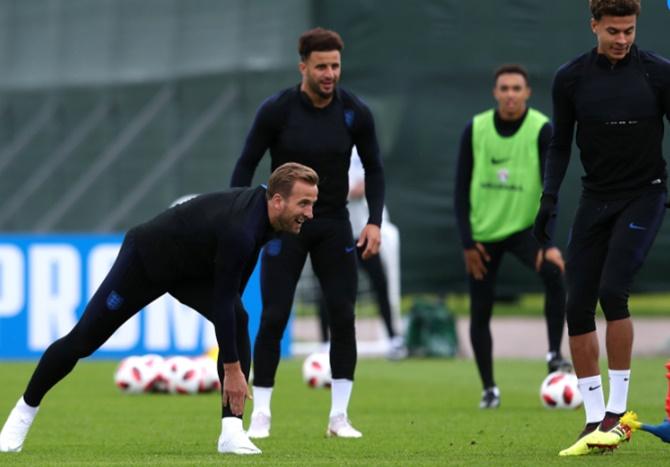 Gary Lineker: "Gary Goal" was the Golden Boot winner at the 1986 World Cup, with six goals in five matches, and fired home four goals in the 1990 run to the semis. Linker was essentially a lethal lurker, with most of his goals stabbed in from close range. He retired from international football with 48 goals from 80 matches, one fewer than Bobby Charlton's record - since eclipsed by Wayne Rooney (53) - but Charlton's 49 had come from 106 appearances.
Harry Kane: Like Lineker before him, Kane is the golden boy of the England team, and a lethal finisher. Kane is on track to join Lineker as a Golden Boot winner – his six goals so far in this tournament are two more than the next-best Romelu Lukaku's four for Belgium.