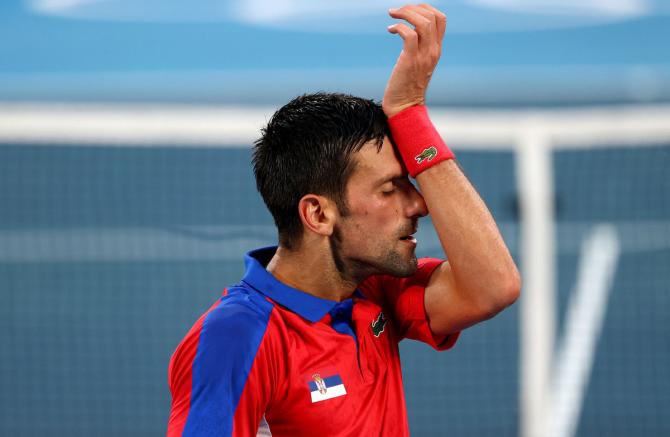 Adar Poonawalla, CEO of the Pune-based vaccine maker Serum Institute of India (which makes the Covishield vaccine in India), hopes that tennis star Novak Djokovic will change his mind about coronavirus vaccines.
Djokovic is prepared to miss the French Open and Wimbledon if COVID-19 vaccination becomes mandatory at the Grand Slams, but he is not against inoculation, the world number one tennis player said.
Djokovic, who is unvaccinated, was barred from competing in this year's Australian Open, depriving the 34-year-old Serbian of the chance to become the most successful men's player of all time with 21 Grand Slam titles.
'I understand the consequences of my decision,' Djokovic told the BBC, adding that he was prepared not to travel to Australia due to his unvaccinated status.
'I understand that not being vaccinated today, I am unable to travel to most of the tournaments at the moment. Yes, that is the price that I'm willing to pay.'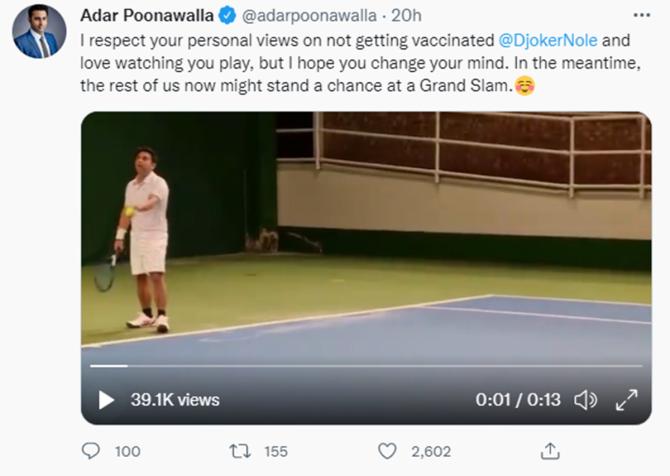 Djokovic said he hopes to compete for 'many more years', but added that the freedom to choose what he wants to put into his body is more important to him than any title.
On Thursday, Adar Poonawalla posted a video of him playing tennis, with a message for the Serbian champion.
'I respect your personal views on not getting vaccinated and love watching you play, but I hope you change your mind, Poonawalla tweeted. 'In the meantime, the rest of us now might stand a chance at a Grand Slam.'