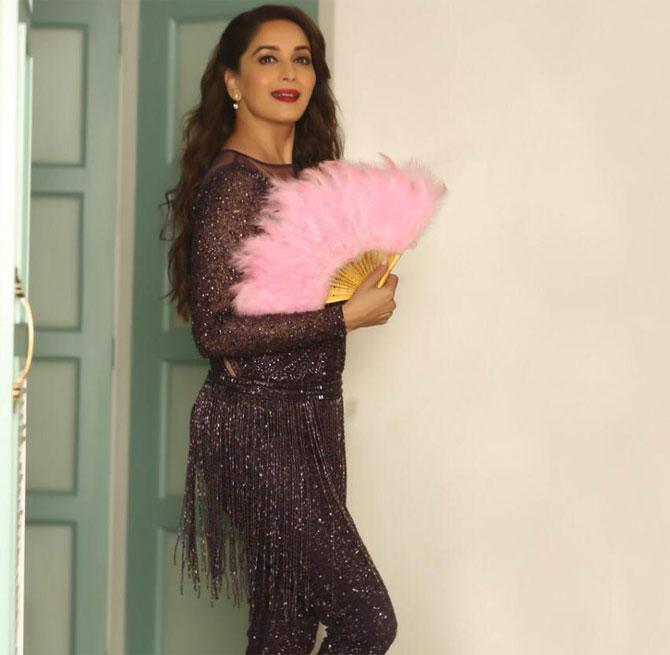 With just a few hours left for the opening ceremony of the 2018 Hockey Mens World Cup in Bhubaneswar, the city is in a frenzy of excitement.

All the 16 teams have reached Bhubaneswar and will play in four pools between November 28 and December 16.

The Kalinga Stadium, where the colourful opening programme is scheduled to be held and the matches played, is all decked up to host the mega-event.
Director General of Police Rajendra Prasad Sharma on Monday reviewed the security bandobast said security arrangements have been made from the airport to the hotels where the teams will be put up and also their route to the stadium.

Top Bollywood stars are expected to attend and perform at the inaugural cermony on Tuesday.

Bollywood actress and well known dancer Madhuri Dixit Nene arrived on Monday and will be one of the perfomers at the opening ceremony.

She will be performing along with 1,000 artists in a dance drama called The Earth Song -- the theme of which is Oneness of Humanity. The dance drama created, written and directed by Nupur Mahajan will have Madhuri in the role of Mother Earth.

Shah Rukh Khan, who is widely known in the hockey community for his support for the game, will arrive on Tuesday.

Local actors Sabyasachi Mishra and Archita Sahu will also be seen in action during the opening ceremony.

"Bollywood super star Salman Khan has confirmed his participation in the second opening ceremony at Cuttack on Wednesday," said an official.

Famed music director A R Rahman will perform in both the opening events in Bhubaneswar and Cuttack.