Goalkeeper PR Sreejesh bought by Uttar Pradesh Wizards for $ 69000.
India cricket captain Dhoni's Ranchi Rays' have retained most of the players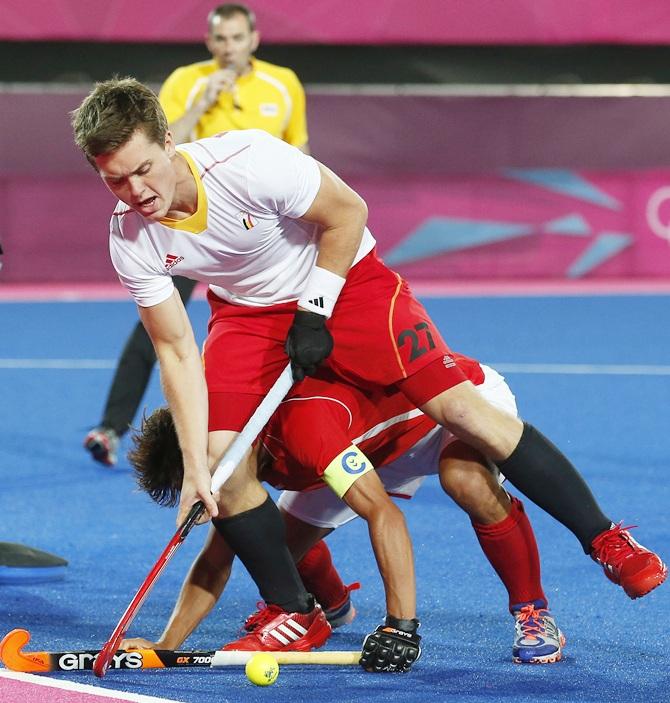 Belgium's Tom Boon in action. Photograph: Suzanne Plunkett/Reuters
Belgium forward Tom Boon bagged the highest price in the closed bid for 2015 season of the Hero Hockey India League after he was bought by newcomers Dabang Mumbai for a whopping $ 103,000.
Dabang Mumbai is being run by DoIT Sports Management who is the new owner of the franchise, earlier called 'Mumbai Magicians', owned by Dabur Group which pulled out of the third edition of HIL.
After the first two disappointing seasons, the Mumbai franchise was looking towards a fresh start in the HHIL and have put together a completely new, formidable side and also have roped in new coaching set-up.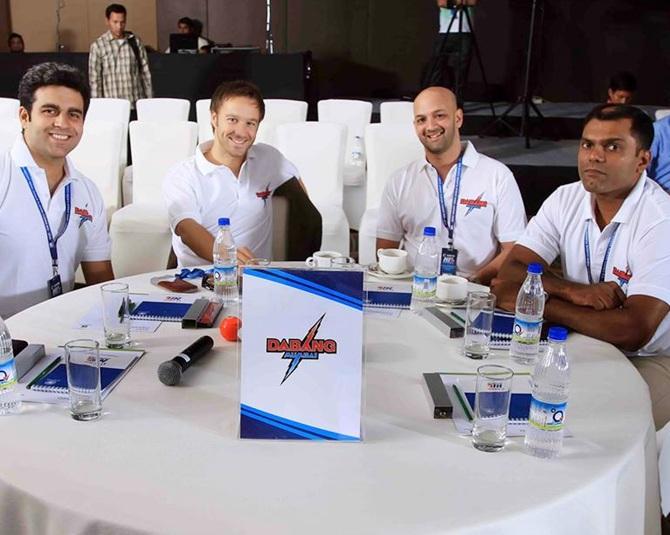 Dabang Mumbai think tank. Photograph: HIL/Facebook
"It is a fresh start for us and we will try to play enthusiastic and offensive hockey. We will try to celebrate hockey while playing," newly-appointed Dabang Mumbai coach Valentin said.
Unlike other six teams, Dabang Mumbai have exhausted their entire $ 7,50,000 purse and have managed to put together a competitive outfit which includes the likes of Boon, Australian Mathew Swann (the second highest purchased player at $ 78,000), Glenn Turner, David Harte, Floris Evers, Indian veterans Arjun Halappa and Bharat Chikara among others.
In Saturday's closed bid there were 149 players, which includes 95 domestic and 54 foreign players, up for sale and Boon turned out to be the most sought-after player with a price tag of at $ 103000, which is the highest for any player in the HILL since its start.
Australian midfielder Swann, also picked by Dabang Mumbai, is the second highest at $ 78000, closely followed by Indian national team goalkeeper PR Sreejesh, who has been bought by Uttar Pradesh Wizards, for $ 69000.
Another new franchise Ranchi Rays going for Australian Striker, Trent Mitton for $ 67000.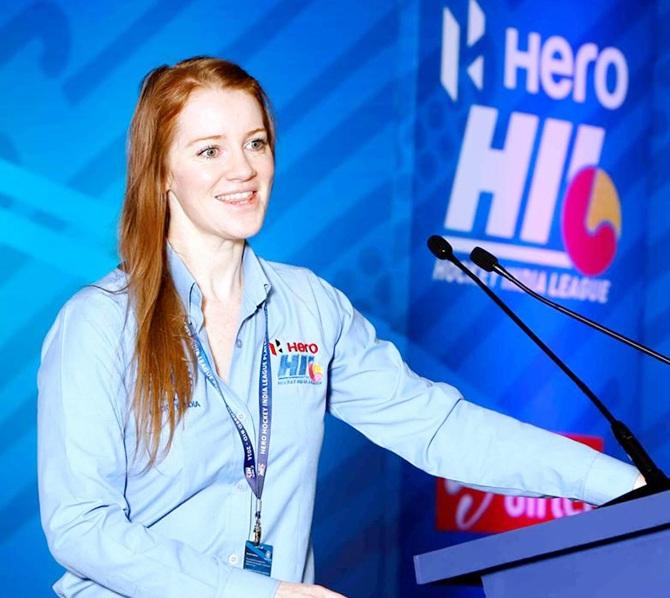 Another new franchise, Ranchi Rays, who replaced inaugural HHIL champions Ranchi Rhinos, have retained most of the players who played in the earlier two editions of the league.
The Ranchi team, owned by India cricket captain Mahendra Singh Dhoni, have made just six changes from previous Ranchi Rhinos squad and have roped in Australian duo of Trent Mitton ($ 67000) -- fourth highest bid player and Daniel Beale.
While Ranchi Rays named Harendra Singh as their chief coach, Dabang Mumbai have roped in German Valentin Altenburg at their head coach and Indian Olympian Anil Aldrin as the assitant coach.
Reigning champions Delhi Waveriders have picked up just three players -- Andrew Hayward of New Zealand and Indian duo of Gurpreet Singh and Diwakar Ram, while last year's runners-up Jaypee Punjab Warriors have made just one purchase in young Indian midfielder Simranjeet Singh from today's closed bid.
Title holders Delhi Waveriders coach Cedric D'souza said his team would like to rectify the mistakes which they committed in last HHIL.
Uttar Pradesh Wizards have picked up four players the most prominent among them is India's national team goalkeeper and vice-captain P R Sreejesh.
Interestingly, Uttar Pradesh Wizards have picked up three top goalkeepers -- Sreejesh, Australian George Bazeley and Kumar Subramaniam of Malaysia in their squad, and the team's chief coach Roelant Oltmans justified the rational behind such a move.
Kalinga Lancers, who returned with wooden-spoon in last HHIL, meanwhile, have picked up four new players from the closed bid. The Lancers also have a new coach in Jude Felix, who replaced Australian Terry Walsh.
Kalinga Lancers have handpicked 23-member squad for HHIL 2015, while other five teams have 24 players in the squad.